Mon., June 11, 2012
Thief hits Homeland Security officer's car
A Spokane woman is accused of stealing a federal Homeland Security officer's passport and and using it to pawn two stolen rifles.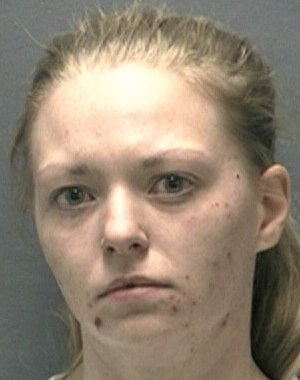 Investigators identified Amanda Wayne Macklin, 23, as a suspect after finding her number in Double Eagle Pawn's phone records. They say she called the pawn shop on Nov. 21 asking if a passport could be used to sell items there, then went to the East Sprague Avenue store and sold the stolen guns for $475 using a passport belonging to Shannon L. Hart.
Hart was at Oz Fitness at 603 E. Holland in Spokane on Nov. 20 when someone prowled her vehicle and stole her Homeland Security identification card, her passport and a Sig Sauer .40 caliber semi-automatic pistol, according to court documents.
Agents with the Federal Bureau of Alcohol, Tobacco and Firearms obtained surveillance video of a woman pawning the rifles, which were stolen in a burglary Nov. 21 at a home in the 12000 block of North Denver Street. Macklin's family members identified her as that woman, according to court documents. Macklin told them she dumped Hart's passport and pistol into a dumpster, investigators say.
Federal agents also obtained a recording of Macklin telling her mother in a phone call from the Spokane County Jail that she pawned the guns and burglarized other homes to support her and her sister's drug habit. Macklin and her sister, Jordan Newkirk, already are charged with several felonies for an alleged burglary ring.
In the Dec. 26 break-in, the thieves used a spring-loaded punch to break holes through a lower window at a home in the 100 block of West Falcon Avenue and stole thousands of dollars in jewelry, including a ring that contained the ashes of the homeowner's mother.
Police in Kent, Wash, had noted the unusual burglary tool in Macklin's Kia Spectra when they arrested her there four days before the burglary.
Spokane County sheriff's Detective Mark Newton noted in his report that he and his partner have been detectives for 45 years total and have never found anyone in possesses of such a device, which he said would shatter normal glass but didn't at the Falcon Avenue home because the glass was tempered.
"If one were to use such a punch on a normal piece of glass, the punch would shatter the glass leaving no indication a punch was used," Newton wrote in court documents.
Macklin was charged in that case in March. Prosecutors filed six new gun and property crime charges May 25 for theft of Hart's passport. Then a federal grand jury indicted her last week on a charge of unlawful possession and barter and disposal of a stolen firearm and misuse o a passport for allegedly dumping Hart's gun and passport.
---
---