Thu., June 21, 2012
Wallace's release baffles Knezovich
The county's top law enforcement officer expressed outrage Wednesday that a suspected heroin dealer facing his fourth stay in prison was released from jail just weeks before shooting two deputies in a gunbattle north of Spokane.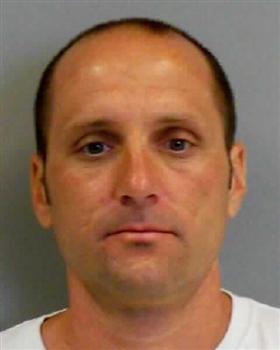 Spokane County Sheriff Ozzie Knezovich waved a thick packet detailing the extensive criminal history of 41-year-old Charles Robert Wallace (pictured) at a news conference, criticizing U.S. Magistrate Judge Cynthia Imbrogno's order to release Wallace into a voluntary drug rehabilitation center.
"Mr. Wallace put this entire community at extreme risk," Knezovich said. "I question why this individual was allowed to be on the streets of Spokane instead of being in jail where he should have been."
Read the rest of the story here.\
View a photo gallery from Tuesday here.
Original story: Suspct kills self after two deputies shot
---
---