Sat., June 23, 2012
Man shot by police jailed on $10k bond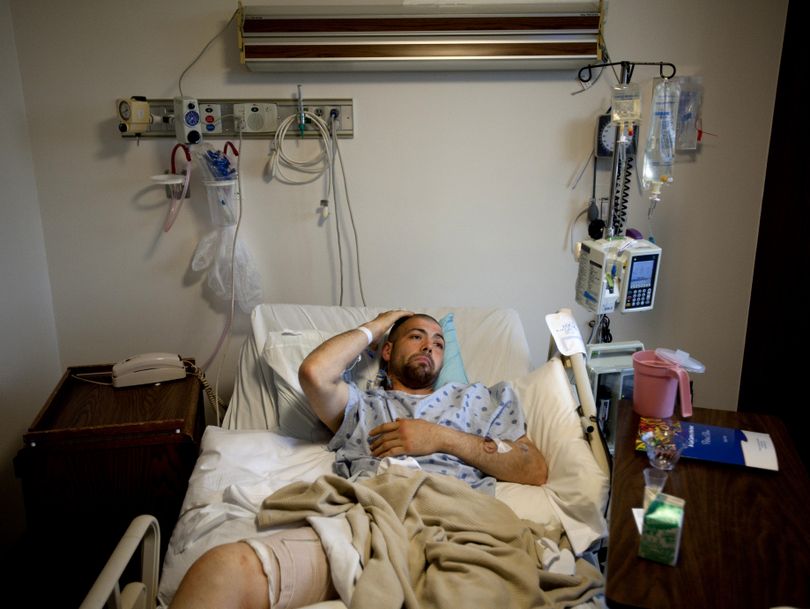 Jesse Johnson scratches his head as he lies with a bandaged thigh in a hospital bed on Monday at Providence Sacred Heart Medical Center in Spokane. (SRphoto/Tyler Tjomsland)
A man who was shot by a Spokane police officer as he confronted another man with what turned out to be a BB gun will remain jailed on $10,000 bond.
Jesse Hugh Johnson, 24, appeared before a judge on Friday on charges related to an incident early Sunday near North Napa Street and East Mission Avenue in which he was shot in the right leg by Spokane police Officer Ron Van Ta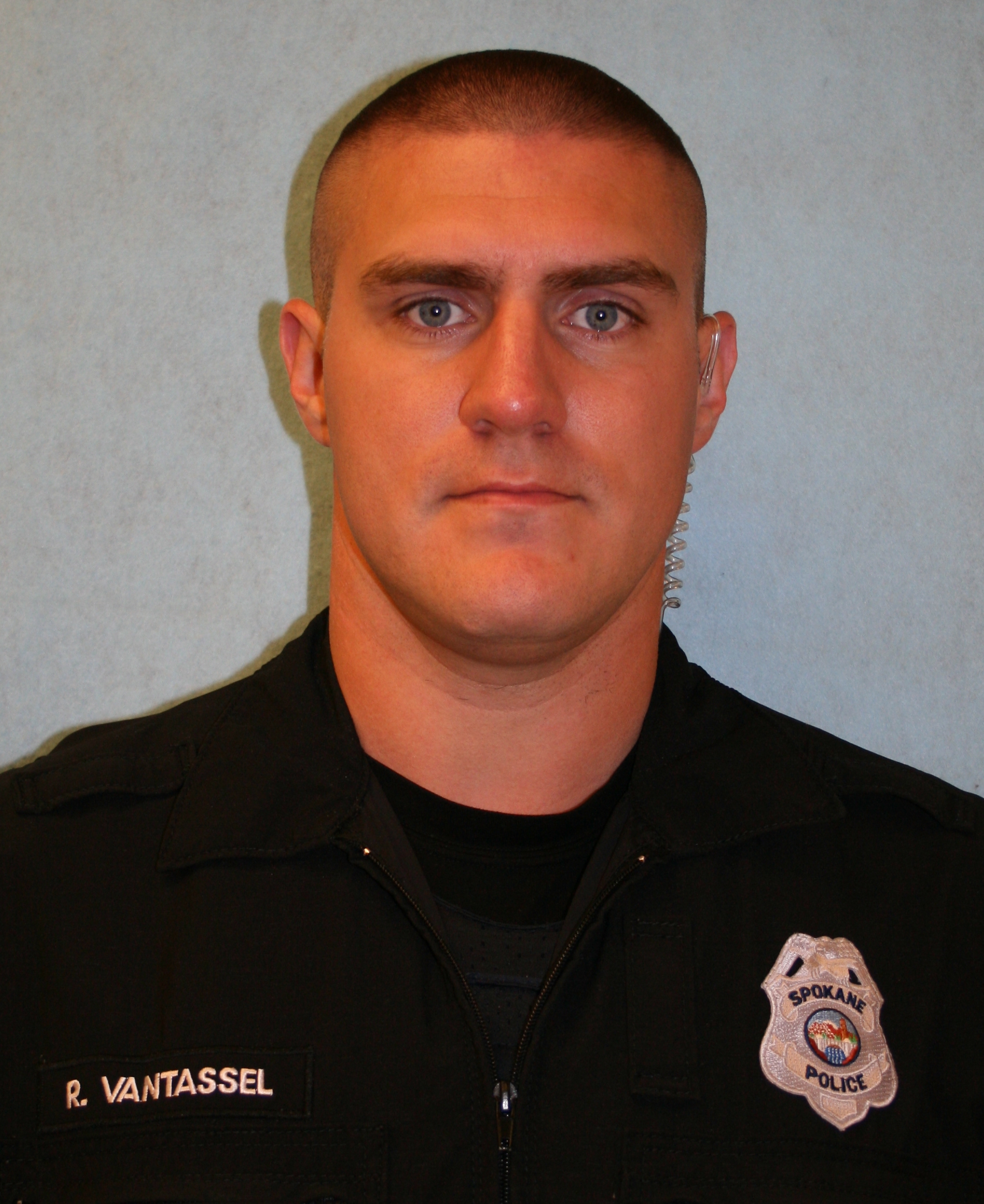 ssel.
Van Tassel (pictured) was responding to a report of a man armed with a shotgun when he saw Johnson pointing a weapon at Corey Hall-Cottrell, who is Johnson's former roommate.
Van Tassel, 31, shot Johnson "with the belief that if he did not act immediately Hall-Cottrell would be shot," according to court documents.
Hall-Cottrell later showed police scars on his head and hand from where Johnson had shot him with a BB gun in the past, documents say.
Police noticed Johnson trying to hide something in his mouth while in the emergency room and discovered it was a bag of methamphetamine.
Johnson said in an interview Monday from his hospital bed that he intended to shoot the man with the BB gun because he believes the man stole two bicycles. But he said police overreacted when they shot him and should have known his weapon was only a BB gun.
He also said he never intended to report the thefts to police. He also said the meth was not his. He was released from the hospital to jail on Thursday.
In addition to a meth possession charge, police are asking prosecutors to charge Johnson with fourth-degree assault, reckless endangerment, intimidation with a weapon and aiming or discharging a dangerous weapon.
---
---