Thu., June 28, 2012
Sex offender released on $250k bond
A Spokane sex offender facing a potential life sentence for allegedly molesting a girl at the NorthTown Mall is out of jail.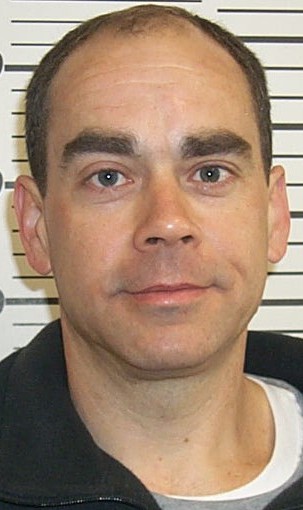 Richard Michael Payne, 55, posted $250,000 bond through a bonding company and was released from Spokane County Jail about 10 p.m. Wednesday.
Payne is under court orders not to contact children or visit places where children gather. He's also wearing an ankle monitor that tracks his movements, said his lawyer, David Hearrean.
"I just don't want people to go out and try to take the law into their own hands," Hearrean said. "What happened to innocent until proven guilty beyond a reasonable doubt?"
Payne posted the bond through Smith Family Bail Bonds. Owner Chris Smith said he requires customers to pay 10 percent of the bond in cash and rarely allows extended payment plans. He declined to discuss the details of Payne's payment but said Payne is being mointored by a GPS tracker.
"We can actually see where he is within two meters at all times," Smith said.
Hearrean said Payne is entitled to a reasonable bond.
"I just assure you he's under close monitoring. Not only by the bond company but by the court and others, including me," Hearrean said. "He's not gong to violate any release conditions."
Smith said he also is worried citizens may seek "vigilante justice."
"As a professional bondsman, I understand when people in the community are considered when people in cases like this post a bond," Smith said. "It is our job to keep that community risk as low as absolutely possible."
Payne is to be back in court on July 5 for an arraignment.
Superior Court Judge Annette Plese cited Payne's danger to the community when she approved the $250,000 bond requested by the Spokane County Prosecutor's Office Wednesday afternoon.
One court official said it's the highest bond he's ever seen for a non-murder case.
Payne is a level 3 sex offender, which is the classification considered most likely to reoffend. He served 3 1/2 years in prison for grabbing a 9-year-old girl's crotch and buttocks while at a North Division Street store in 2001. He also has two convictions for fourth-degree assault that stem from child molestation claims, as well as a public indecency in Oregon in 1985 for fondling himself at a Sears store.
He has no further criminal history in Washington state.
Payne was arrested Tuesday after a Spokane police detective identified him as the man who touched a 5-year-old girl's back, buttocks and upper thighs while exposing himself at Bumpers Family Fun Center in the mall on June 21. The girl's 11-year-old sister saw the incident, and the girls ran to tell their mother, who was shopping in another part of the mall.
Police obtained surveillance video of the incident and identified Payne through the sex offender registry.
He faces a charge of first-degree child molestation. He could stay in prison for the rest of his life if convicted. State law requires that sex offenders undergo risk assessments before being considered for release from prison.
Hearrean declined to discuss how Payne was able to come up with the bond money.
He said he fears his client won't be able to get a fair trial.
"Everybody deserves a fair trial," Hearrean said.
---
---