Wed., March 21, 2012
Photos show suspects in alley assault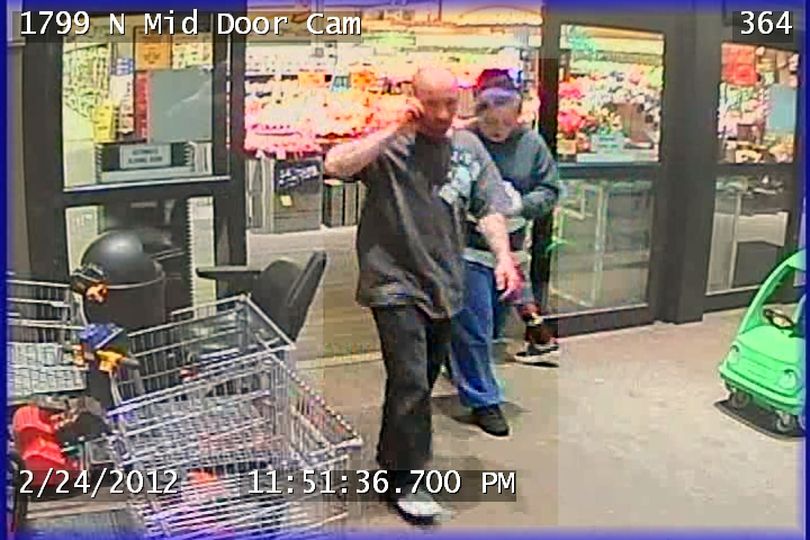 Spokane police today released surveillance photos of two possible suspects in a late-night assault in an alley last month that left two men unconscious.
The assailants were described as a man and a woman. The assault occurred Feb. 25 just after midnight in an alley behind Safeway near 4100 N. Regal St. One of the victims was hospitalized with cuts to his face, and both had numerous bruises, police said.
Witnesses told police the attackers may be near the Special K Tavern at 3817 N. Market St. Officers found two more victims at the bar who didn't notify authorities about their attack but were able to provide additional information on suspects.
The male attacker is described as white, 6-feet tall, 160 pounds, bald with short hair and an eyebrow piercing. He wore jeans and a gray t-shirt.
The female assailant was described as Native American, 21 to 30 years old, 5-foot-5 and 160 pounds with black should-length hair and facial tattoos.
They were last seen walking toward the Safeway at 3919 N. Market St. The photos released today are from surveillance video at the store before the assault.
Anyone with information on their identities is asked to call Crime Check at (509) 456-2233.
---
---