Girl Scouts peeper now a sex offender
A man arrested after a woman saw him wearing a red g-string and no pants outside a Girl Scouts gathering will be released from jail but must register as a sex offender for 10 years.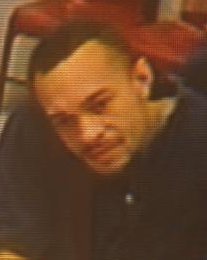 Martin J. Green, 29, pleaded guilty today to felony second-degree burglary and a gross misdemeanor sex offense of communication with a minor for immoral purposes.
Green was credited for time spent in the Spokane County Jail, where he's been since his arrest Jan. 22. A woman called police after spotting Green without pants outside the building at 1404 N. Ash St., where the Girls Scouts were hosting a slumber party.
Police say Green was wearing sweat pants when they caught up with him after a brief foot chase, but they were untied and he had a "pocketful of condoms."
Green's g-string, pocketful of condoms and lack of pants "gives me a great cause for concern for our community," a prosecutor said at his first court appearance.
Past coverage:
Jan. 23: Girl Scouts peeper wore g-string
---
---