Torture dungeon trucker pleads guilty
By MICHAEL GRACZYK,Associated Press
HOUSTON (AP) — A Texas trucker who kept a torture dungeon in the cab of his long-haul rig has avoided the death penalty by accepting life prison sentences for murdering a hitchhiking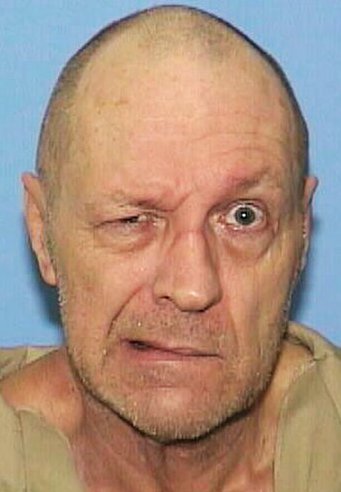 couple two decades ago.
Robert Ben Rhoades, who already is serving a life sentence for killing a 14-year-old girl in Illinois, pleaded guilty to two counts of capital murder when he appeared before a West Texas judge this week. He has no chance of parole.
Described by authorities as a sadistic killer, Rhoades was charged with the 1990 abductions and slayings of newlyweds Douglas Scott Zyskowski, 28, and Patricia Walsh, 24. Authorities said the couple left Seattle in November 1989, and were hitchhiking to Georgia to preach the Christian gospel when they accepted a ride from Rhoades near El Paso.
Zyskowski's body was found in January 1990 along Interstate 10 east of Ozona, about 320 miles east of El Paso. He'd been shot, and his body wasn't identified until 1992. The remains of his wife were found in October 1990 by deer hunters in central Utah, but they weren't identified until 13 years later by dental records.
Police believe Rhoades held the woman captive for about a week, systematically torturing and assaulting her before shooting her several times.
Rhoades was initially charged in Utah with her death, but he was later extradited to Texas where authorities said the kidnappings took place. Prosecutors in Ozona said they would seek the death penalty, but his trial was repeatedly delayed since 2009.
Under the plea agreement accepted Monday, the life prison sentences in Texas would keep him behind bars if he somehow gets out of prison in Illinois. The 66-year-old also agreed to waive any rights to appeals and parole. It's unclear whether he'll stay in a Texas prison or be returned to Illinois.
FBI spokeswoman Shauna Dunlap in Houston said agents couldn't comment on the case because investigations involving Rhoades are continuing. District Attorney Laurie English was not available Thursday, and messages left with Rhoades' lawyers were not immediately returned.
Rhoades' Illinois conviction stems from the abduction and slaying of Regina Walters, a 14-year-old runaway from Pasadena, Texas. She disappeared in February 1990 with an 18-year-old boyfriend who told friends they planned to hitchhike to Mexico.
Her body was found months later at an abandoned farm near Greenville, Ill. Her companion has never been located.
By the time Walters' remains were found, Rhoades was in custody — after authorities discovered what was inside his truck.
A state trooper near Casa Grande, Ariz., stopped on I-10 to check on a tractor-trailer with blinking lights in April 1990. He discovered Rhoades inside the cab with a hysterical naked woman who had been chained and shackled to a wall.
She later told investigators that she'd been tortured and whipped, that Rhoades told her he was known as "Whips and Chains" and had been involved in such activity for years.
Houston police found another woman who'd managed to escape from Rhoades and told a similar story of torture. FBI agents called into the case searched his Houston apartment and found torture devices and photos of a teenage girl handcuffed and shackled and in various poses at a barn. The girl subsequently was identified as Walters, who had been strangled with bailing wire attached to a piece of lumber.
Rhoades was convicted and sentenced in Arizona on aggravated assault, sexual assault and unlawful imprisonment charges stemming from the woman being held in his truck, then was charged with the Illinois slaying. He pleaded guilty.
---
---