Thu., May 3, 2012
Spokane police arrest longtime fugitive
A Crime Stoppers fugitive wanted since February has been arrested.
John Gibson Dean, 30, was arrested at an apartment complex at 12426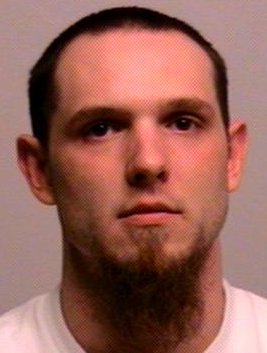 E. Broadway Ave., after police developed information that he'd been staying there.
A witnesses told police Dean and Lisa M. Baxter, 25, stole her Ford Bronco and were planning to drive it to Montana.
Police contacted Baxter and she denied knowing where Dean was, but she was with Dean at the apartment when police arrived there Tuesday.
Baxter was arrested for rendering criminal assistance, and Dean was arrested on warrants for robbery and gun charges.
He faces a new bail-jumping charge after he left jail on $200,000 bond and never returned to court. He was to begin trial in March but didn't show up for a pre-trial conference in February which led to the warrant.
Dean is accused with Jeremy L. Standon of robbing three people of money, jewelry and electronics after being allowed inside the home at 1415 N. Post St. May 9. Standon pleaded guilty earlier this month and is to be sentenced June 13.
---
---