Tue., May 8, 2012
Law enforcement memorial held today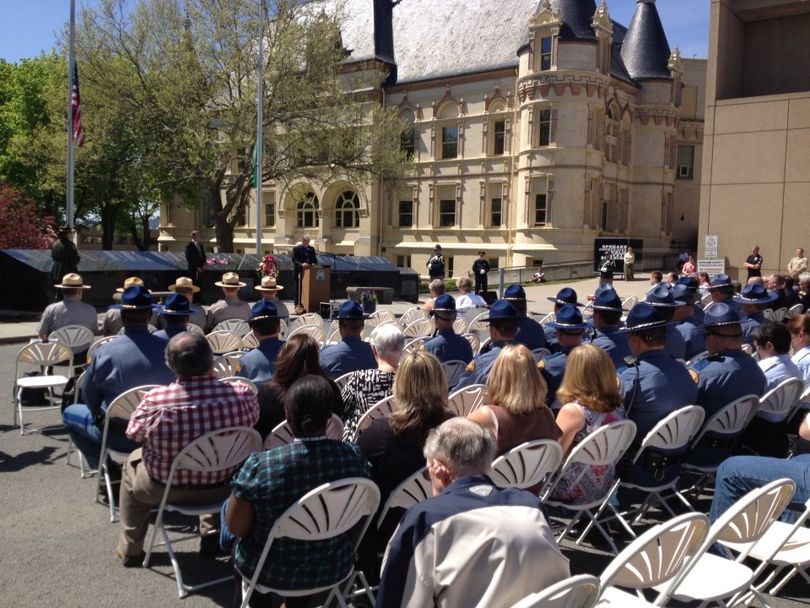 Two names were added today to the law enforcement memorial outside Spokane's Public Safety Bu9lding:
U.S. Park Ranger Margaret Anderson and Washington State Patrol trooper Tony Radulescu. Anderson was shot to death Jan. 1 by a fugitive who later killed himself.
Radulescu was shot to death during a traffic stop Feb. 23 in Western Washington.
Their names were added as part of the annual Law Enforcement Memorial Ceremony.
Law enforcement from Spokane County and across the state gathered to remember those who have died in the line of duty.
Today's speakers included WSP Chief John Batiste and U.S. Marshal Craig Thayer.
The ceremony proceeded a law enforcement memorial breakfast. View photos of the events here and here.
---
---