Tue., May 8, 2012
Pics show suspect in Safeway robberies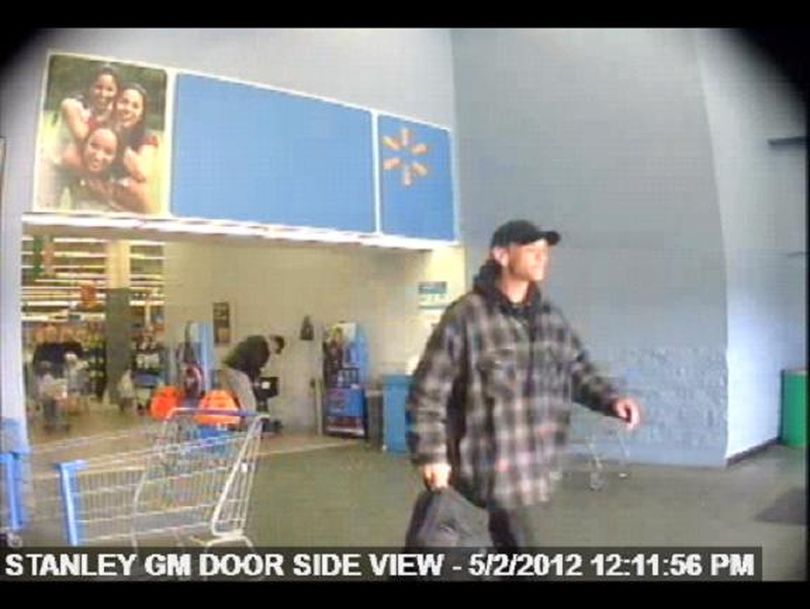 Police believe the same man robbed two Safeway stores in the Spokane area recently, and they're asking for help identifying him.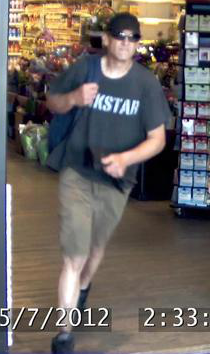 Surveillance photos (above and below, left) released by the Spokane County Sheriff's Office today show the suspect at WalMart before detectives say he robbed the Safeway at 14020 E. Sprague Ave., in Spokane Valley on May 2.
Another photo (right) shows the robber just after he left the Shadle Park Safeway on Monday.
In the first robbery, a man described as white, in his 30s with short hair and a medium build placed a backpack at the customer service counter and ordered an employee to fill it with money. The victim was under the impression the man had a weapon in the bag, according to the sheriff's office.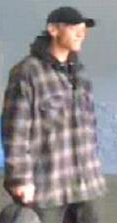 Detectives located the man's discarded clothing and tracked them to a WalMart store where he's believed to have been before the robbery.
The same man is believed to have robbed the Safeway in the Shadle Park area, 2507 W. Wellesley Ave., about 2:30 p.m. Monday.
Crime Stoppers is offering a reward for tips that help identify the man. Anyone with information is asked to call Crime Stoppers at 1-800-222-TIPS or submit tips online.
---
---