Wed., May 9, 2012
Chronic eluder arrested for eluding police
A Spokane man with a history of fleeing police led a state wildlife officer on a chase in a stolen car while high on methamphetamine recently.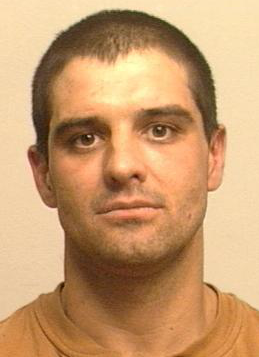 Michael S. Wheeler, 38, remains jailed on stolen car and eluding police chases after he was arrested at gunpoint Thursday after a high-speed chase that began in the area of 36900 Valley Road.
Fish and Wildlife Sgt. Daniel Rahn was in the area when he noticed a 1986 Doge pickup parked in his neighbor's driveway.
Rahn didn't recognize the truck and watched as the driver approached a parked trailer. The driver told Rahn he was looking for copper wire when stopped, but he soon sped way and a chase ensued.
Rahn ended the chase because of public safety concerns, but a sheriff's deputy was able to stop Wheeler at gunpoint on Deer Creek Road near Elk-Chattaroy after Wheeler lost control of the truck while trying to avoid a spike strip.
Wheeler told police he had taken methamphetamine earlier that day, according to court documents. He said he didn't know the truck was stolen. Police say the truck was stolen that day from a home on Sherman Road in Deer Park.
Wheeler had a Department of Corrections warrant for escape. He has several felony convictions that prohibit from possessing weapons, so he could face another felony charge for a rifle found in the truck.
Wheeler was wanted by Crime Stoppers when he rammed a sheriff's patrol car in December 2010 while successfully eluding a deputy. Read more here.
---
---