Wed., May 9, 2012
Murder trial begins for Stark's boyfriend
Shellye L. Stark is led into court on April 9, 2009. (SpokesmanReview archives)
A murder trial nearly five years in the making begins today in Spokane County Superior Court as jurors begin to hear t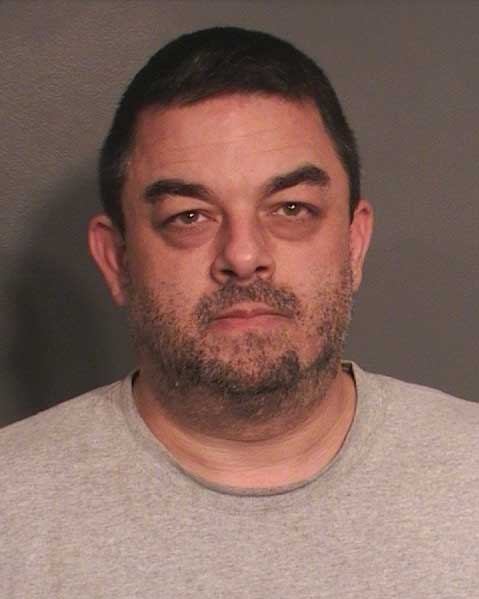 he case of a California man accused of conspiring with his prostitute-turned-girlfriend to kill her husband in Spokane.
Brian Leigh Moore, 45, (left) is accused of conspiring to murder Dale Robert Stark to access the man's assets, including a life insurance policy.
Opening statements are scheduled to begin at 9:30 a.m. before Spokane County Superior Court Judge Greg Sypolt. Moore is represented by Jeff Compton. Mark Cipolla and Larry Haskell are prosecuting.
Stark (pictured right) was shot to death on Dec. 9, 2007, by his estranged wife, Shellye Stark, in wh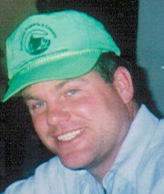 at Shellye told jurors was self defense for years of abuse, including forced prostitution.
Jurors convicted her of first-degree murder in March 2009 and she was sentenced to 51 years in prison, but her convictions were overturned because of problems with jury instructions. She's in the Spokane County Jail awaiting trial.
Prosecutors don't beleive Moore was even in the state when Dale Stark was killed, but they beleive he persuaded Shellye to commit the crime and are persuing not only a conspiracy charge against Moore but a first-degree murder charge as well.
Moore was working as a paralegal in Southern California when he met Stark, who advertised online as a traveling prostitute named Nikita Jennifer.
Moore has said his legal work focused on helping women escape prostitution and abusive relationships, but Spokane investigators believe he used that profession to manipulate women with low self-esteem and relationship problems for financial gain.
Stark shot her husband to death after her sister drove a gun down from Priest River, Idaho. Her sister crashed into a bull moose, so Stark's nephew retrieved the gun from the wreckage and gave it to Stark in the parking lot of the hospital where her sister was taken. It wasn't the last we heard from the bull moose - police say Moore, in an attempt to explain his frequent trips to Spokane after the murder, lied to his wife and told her he was working on a legal case for a driver in the area who had hit a bull moose.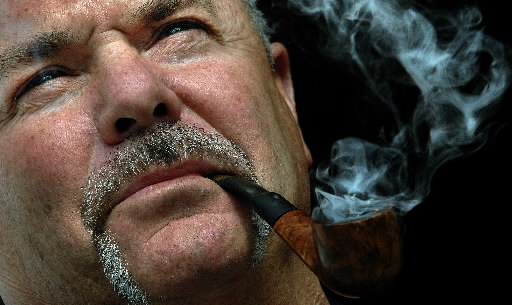 A key prosecution witness is Moore and Stark's former private investigator Ted Pulver, (pictured( who went to police with concerns about Moore. He described Moore as bragging about the plot and discussing Dale Stark's life insurance policy in detail.
Dale Stark's life insurance money went to his son with Shellye Stark, who then funneled money to Moore and his mother to pay her legal defense, according to the affidavit.
A 2007 yellow Pontiac Solstice convertible police say Moore and Stark bought with the money remains in police custody.
Also expected to testify is Moore's sister-in-law, who reportedly heard him discuss a big payout from the life insurance policy.
Another witness is Wendy Fox, a former secretary who Moore claims witnessed Dale Stark threaten him and Shellye Stark.
Also subpoenaed to testify was an attorney who worked with Moore, Michael Kendall. Kendall reportedly told police Moore admitted forging Kendall's signature on a Spokane Superior Court document regarding Dale Stark's will and $400,000 life insurance policy. "Moore told Kendall that he did not reveal all of the details of his knowledge of Dale Stark's murder because he didn't want "Shellye Stark to look bad,'" according to court documents.
Spokane police Detective Kip Hollenbeck traveled to Orange County, Calif., in April 2009 to arrest Moore. He was found at a rental warehouse with unregistered guns and homemade silencers. The weapons netted him a 21-month federal prison sentence.
In a letter to the judge who sentenced him, Moore said the effects of his arrest and imprisonment have been "to say the least, dramatic."
"I have lost everything, from my good name, to the respect of my son," Moore wrote. "I can not begin to express my shame."
It's the second time prosecutors have pursued murder charges against Moore. They withdrew the original charges in October 2009 after a judge ruled key evidence from Pulver couldn't be used against Moore. Pulver is allowed to testify against Moore, but he can't discuss his investigation into Shellye.
---
---