Fri., May 11, 2012
Deputy prosecutor finds felon in garage
A man arrested for burglary Tuesday night is accused of breaking into the garage of a Spokane County deputy prosecutor.
Larry Steinmetz, who prosecutes felonies, arrive at his home April 30 about 4:30 p.m. to find a man inside his garage. The man identified himself as Chance before fleeing the scene, according to Spokane Police.
S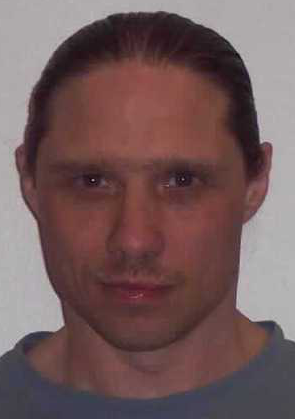 teinmetz identified Chance K. Occhipinti, 42, (pictured) in a photo montage Monday, and the Spokane police Patrol Anti-Crime Team arrested the suspect Tuesday near East Jackson Avenue and North Hamilton Street for second-degree burglary.
He briefly struggled with officers before he was arrested, police say. Officers found bolt cutters and other burglary-related items in his backpack. He also had a methamphetamine pipe with him, police say.
Occhipinti then wrote a letter of apology to Stenimetz that included details from the burglary, according to court documents.
Occhipinti has eight felony convictions including for drugs, burglary and theft-related crimes.
---
---