Wed., May 16, 2012
Ore. man accused of robbing CdA bank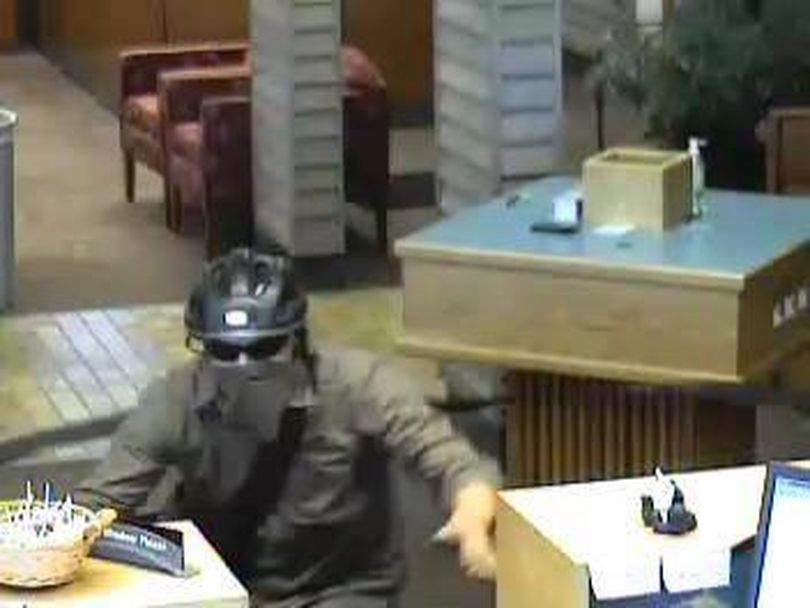 An Oregon man already serving 22 years in prison for bank robbery is accused of robbing a North Idaho bank at gunpoint in August 2010.

A grand jury on Tuesday indicted Bradley W. Monical, of Bend, for the Aug. 27, 2010, hold up of Wells Fargo, 114 E. Appleway in Coeur d'Alene.
Monical, 41, was sentenced in July 2011 to 22 years in prison for robbing a bank in Coos Bay, Ore., in April 2011.
Surveillance photos released by Coeur d'Ale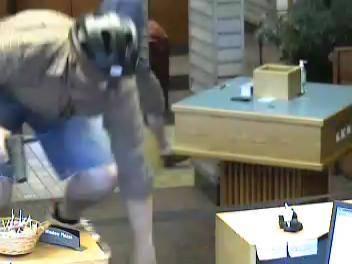 nepolice in August 2010 show a masked gunman wearing a bicycle helmet and denim shorts climbing on furniture at the bank. He had a cloth bag that said "Freedom is not free."
Employees said he told them to hurry while waving a large handgun. He left on a gray, three-speed bicycle.
It's unclear how authorities identified Monical as a suspect, but previous news reports say the FBI suspected him of being a serial robber.
He faces up to 20 years in prison and a fine of $250,000, as well as three years of probation, if convicted.
Monical was convicted of armed robbery in Oregon in 1989 and at one point tried to be his own lawyer in the case in Coos Bay, according to the Coos Bay World.
---
---