Mon., May 21, 2012
Bonner Co. killer faces new gun charge
A Bonner County man who served 10 years in prison for the shooting death of his girlfriend in 1999 could be headed to federal prison under a recent indictment.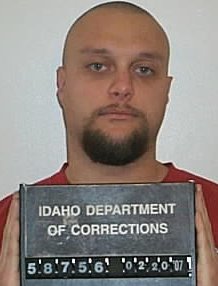 George John Bondurant is accused of possessing a a Remington 20-gauge shotgun on May 8, according to a grand jury indictment returned this week in U.S. District Court in Coeur d'Alene.
He faces up to 10 years in prison, a $250,000 fine and three years' probation if convicted.
Bondurant is prohibited from possessing firearms because of a felony conviction for involuntary manslaughter in 1999.
Bondurant was 21 when he was accused of shooting to death his girlfriend, Kathryn Oliver, at their home on Shingle Mill Road, northeast of Sandpoint, in February 1999.
Boundurant told investigators Oliver committed suicide. A 911 call played at his sentencing included him begging the emergency workers to hurry to the house as he held the dying Oliver in his arms. But Oliver's family described domestic abuse she suffered at the hands of her husband. Read the story from his sentencing in October 1999 here.
Bondurant served 10 years in prison, including credit for time served in jail. He was released from the Twin Falls Community Work Center on Feb. 27, 2009, according to the Idaho Department of Corrections.
A grand jury indicted him on the new charge Tuesday.
---
---