Wed., May 23, 2012
Man nets 2nd police chase in 3 weeks
A Spokane man arrested at gunpoint after a police chase three weeks ago was picked up again Tuesday morning aft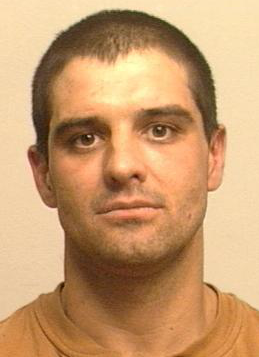 er another chase with law enforcement.
A profusely sweaty Michael S. Wheeler, 38, was taken to a hospital after he told a sheriff's deputy he had eaten an unknown amount of cocaine when he was arrested near Argonne and Bruce roads, according to the Spokane County Sheriff's Office.
Deputy Ryan Truman tried to stop Wheeler after spotting he and his passenger "frantically" moving and reaching under the front seats when he approached their parked Jeep Cherokee just north of Hastings Road about 4:30 a.m.
Truman noted a damaged steering column and a punched ignition with a screwdriver sitting on the vehicle's center console. Dispatch reported the car was stolen, and Truman ordered an already "very agitated" Wheeler and passenger Jamie Burdeau, 22, out of the vehicle, the sheriff's office said.
Wheeler instead put the Jeep in reverse and struck a shed, fence and a "junk car" as he fled, officials say. Truman and other deputies found the Jeep abandoned in the area of 3rd Avenue and Railroad Street in Mead. Burdeau was spotted walking near the vehicle and told deputies Wheeler had run east. She later said she and Wheeler had been waiting for a meth dealer when Truman approached them, the sheriff's office said.
A Spokane police K-9 found Wheeler's gray hooded sweatshirt near the Jeep. Patrol officers found Wheeler at Argonne and Bruce roads, where he was arrested for possession of a stolen vehicle and felony eluding. Burdeau was arrested on a charge of possession of a stolen vehicle.
Wheeler also faces a third-degree assault charge for allegedly striking a security guard at Holy Family Hospital while running from sheriff's deputies. Deputies said Wheeler ran from them after saying "Have you ever been to jail? It sucks," according to court records. Wheeler was shocked with a Taser as he struggled to get away from the deputies.
Wheeler was arrested May 3 after a high-speed chase with a state wildlife officer in a stolen car while high on methamphetamine, according to court documents. He was released from jail when prosecutors didn't file charges within three days.
Wheeler also was wanted by Crime Stoppers when he rammed a sheriff's patrol car in December 2010 while successfully eluding a deputy. Read more here.
---
---