Wed., May 23, 2012
Serial theft suspect charged, again
The suspected leader of a burglary ring that victimized homes in the Spokane area has been charged by prosecutors.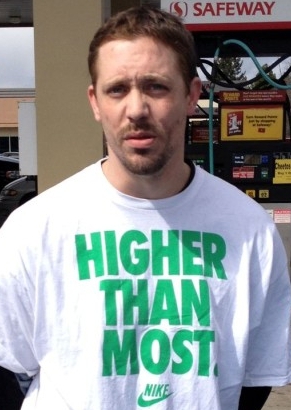 Randall T. Smeltzer, 33, is to be arraigned May 30 on burglary, theft and meth charges. He's accused of burglarizing a home in the 3500 block of South Fancher in October, but police believe he's responsible for many more break ins. Detectives have been investigating him since last fall and served a search warrant at his home on East Thurston Avenue in November, where they recovered stolen property.
Samuel J. Aldrich, 29, also is accused of burglarizing the home. Jessica M. Staggs, 27, told police she was in the car when the men broke into the home, according to court documents.She pawned stolen jewelry at four stores after the burglary, police say.
Police say Aldrich admitted to kicking in he home's back door and helping Smeltzer carry a TV and jewelry box from the home. Staggs also is charged in a car and fuel theft case from April 11, along with Robert M. Shore and Artem G. Kuznetsov.
Even after police began investigating him, Smeltzer's alleged crime spree continued. He's charged with third-degree retail theft for an incident at the North Colton WalMart on March 28. He also faces stolen property and possession of a stolen motor vehicle charges for a case from November.
Police say Donnelle C Velasquez, 41, also is connected to the thefts. She's charged with Aldrich in a case from January involving an alleged counterfeit check and identity theft ring with 14 defendants.
---
---