Tue., May 29, 2012
Suspect in knife attack jailed in Idaho
A suspect has been identified in a May 1 attack that left a man with stab wounds to his chest and head in the West Garland District.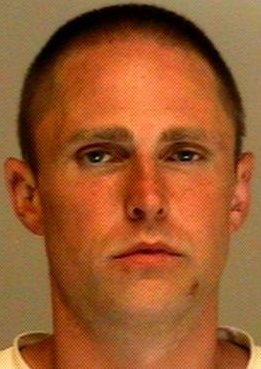 Fingerprints on a Coors Light can at the scene of the stabbing matched those of Joshua David Fleming, 31, who has been in jail in Kootenai County since May 18.
Fleming is accused of stabbing Eric Stensgar, 29, several times in the upper chest and head. Stensgar was found in alley in the 600 block of West Garland Avenue and treated at a local hospital. He told Spokane police he was drinking Coors Light and Goldschlager schnapps hard liquor when a man asked if he could drink with him.
They shared the alcohol, and Stensgar said his next memory was awaking in the alley with stab wounds. Stensgar underwent surgery at Providence Sacred Heart Medical Center for life threatening injuries, including a stab wound that entered his brain, according to court documents.
Prosecutors issued a $125,000 warrant for Fleming's arrest on May 21. By that time, Fleming already had been arrested on a probation violation for a grand theft conviction in Kootenai County. He waived extradition from Spokane May 18 and remains in the Kootenai County Jail.
Spokane police didn't know this when they issued a news release Tuesday calling for tips on his location.
Fleming has at least nine felony convictions in Spokane County beginning in 1996, inlcuding first-degree robbery, attempted second-degree assault, first-degree possession of stolen property, unlawful possession of a firearm and possession of a controlled substance.
---
---