Thu., May 31, 2012
3 linked to 24 Spokane Co. burglaries
Sheriff's investigators believe they've solved 24 residential burglaries in the Spokane County area.
Members of the Burglary Task Force are recommending 64 felony charges be filed against suspects Jessica L. Davis, 25; Randle "Kyle Phelps, 29; and Jay M. Shippy, 23.
Davis, the alleged ring leader, faces a charge of leading organized crime.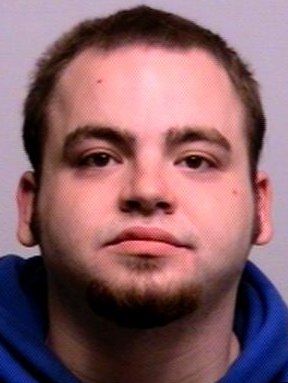 Shippy (pictured) already faces a residential burglary charge for an arrest in April. He was allowed to leave jail on his own recognizance earlier this month, but detectives arrested him again Wednesday on the new burglary charge.
Phelps and Davis are jailed in Bonner County after being arrested there Friday. Davis reportedly told a detective they had moved north and were afraid to burglarize homes in Spokane County because of the recent surge in property crime arrests here.
The charges recommended to the prosecutor's office include residential burglary, theft of a firearm and trafficking in stolen property.
---
---