Thu., May 31, 2012
DNA evidence may delay murder trial
Spokane County prosecutors are proceeding with the first-degree murder trial of Patrick K. Gibson, who is charged with the 1992 slaying of a Spokane Valley business ma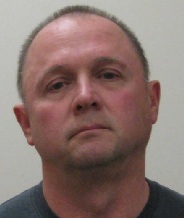 n, even as they wait for more evidence.
Testimony entered its third day Thursday in the state's case against Gibson. Prosecutors allege that Gibson robbed Brian Cole at gunpoint on Nov. 7, 1992, and indicated that he would hurt Cole's wife.
Cole reportedly jumped the robber, who then shot him twice in the head. One of those same bullets also pierced his lung. He died 90 minutes later on an operating table.
The crime remained unsolved for 19 years until Spokane County Sheriff's Detective Lyle Johnston tested a fake beard used in the robbery for DNA evidence and a match came back to Gibson, 60, who has convictions for similar crimes in other states.
But the case may have to be put on hold as prosecutors wait for the Washington State Patrol Crime Laboratory to finish testing another piece of evidence that recently was submitted. Jack Driscoll, the chief criminal deputy prosecutor, would not identify what was sent for testing.
Defense attorneys Victoria Blumhorst and John Whaley complained to Superior Court Judge Tari Eitzen that they have a DNA expert waiting in California but don't yet know the nature of the evidence that the expert will be asked to challenge.
"I've never done a case where we are waiting for evidence as we are taking testimony," Eitzen told the attorneys. "I advise the state to rush the crime lab along with that evidence."
---
---