Thu., May 31, 2012
Girlfriend of alleged serial burglar jailed
The girlfriend of a suspected serial burglar was arrested today for her alleged role in the spree.
Tawnya Ann Werre, 43, joins her boyfriend, Dean Michael Blackford, in the Spokane County Jail, where Blackford (pictured) has been since his arrest April 24.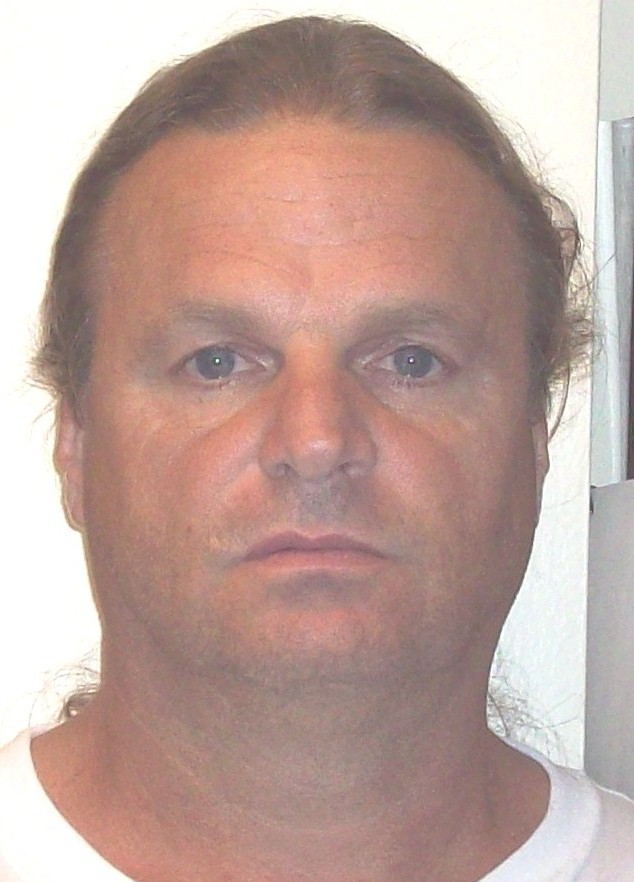 Investigators believe Werre is involved in an April 4 burglary at a home in Valleyford in which three young girls hid in a bedroom as a man broke in the front door and ransacked the home. Police believe that man was Blackford.
The case prompted Sheriff Ozzie Knezovich, flanked by victim homeowner and mother Melissa Bambock, to announce a new initiative with prosecutors and Spokane police to try to combat property crime, despite dwindling resources.
Blackford, 50, told detectives he burglarized at least 20 homes to fund his methamphetamine addiction.
Detectives believe Werre sold stolen goods at pawn shops. They also believe she helped Blackford burglarize at least some of the homes.
Werre has 10 felony convictions including forgery, theft and drug charges. She was booked into jail today on charges eight counts of residential burglary, five counts of first-degree theft, three counts of second-degree theft, and single counts of second-degree burglary, theft of a firearm, second-degree unlawful possession of a firearm, first-degree trafficking in stolen property and possession of methamphetamine.
Blackford has pleaded not guilty to his charges and remains in jail awaiting trial.
Investigators arrested seven others while searching three locations connected to Blackford just after his arrest. Read more here.
---
---