Thu., May 31, 2012
Man gets 6 months in horrific dog cruelty
A Post Falls man who beat his dog with a hammer as his neighbor watched in horror has been sentenced to six months in jail.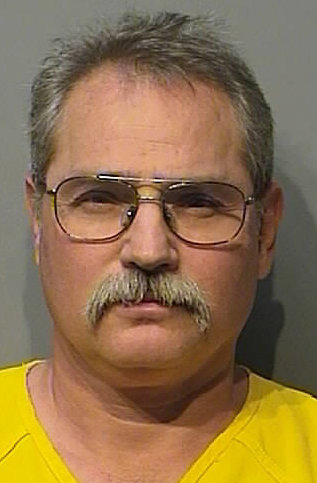 Calvin Franklin Palmer, 53, who served 33 years in prison in Arizona for murder, apologized at his sentencing Friday and said the death of his Akita-pit bull even "traumatized him," according to court records.
"I was the only one who treated her nicely," Palmer said.
He told police he killed the dog after she attacked a cat and he feared she would attack him.
"I'm sorry that someone saw me do that," he said in court Friday, according to a transcript. Palmer was booked into the Kootenai County Jail that day to begin his sentence.
Palmer's neighbors in the 300 block of North Columbia Street in Post Falls called police Dec. 10 and reported the horrific attack.
Tammi Nichols, 40, said her 18-year-old daughter, Carmen Murphy, told her she'd seen Palmer beating the dog with the hammer.
Nichols said she told Palmer "You just traumatized my child," but Palmer "looked at her with a blank look on his face, then swung the hammer at the dog four more times, striking it in the head," according to court documents.
Post Falls police arrived to find the dog dead in a trash can, badly beaten with its throat slit.
Palmer initially lied to police and said he didn't own a dog, according to court documents. When they asked him about dog food at the home, he said he fed it to his cats because he can't afford cat food.
Palmer has been out of prison for about three years after being convicted of robbery and murder in Arizona, according to court records. He works at the Sweetgrass Cafe in Worley, Idaho, according to testimony at his sentencing.
His public defender, Megan Marshall, called for him to serve no jail time for the animal cruelty conviction, saying he'll lose his trailer if he can't work. She said his murder conviction "is following him for the rest of his life," according to court records.
Judge Penny Friedlander instead sentenced him to 180 days in jail but allowed for work release. Friedlander said it was "stunning to the court how anyone could do an act like that to an animal."
---
---