Mon., Oct. 1, 2012
Police find man sought for homicide questioning
A suspected drug dealer sought for questioning in the Sept. 13 shooting death of a Yakima man found dead in a downtown Spokane motel parking lot has been captured.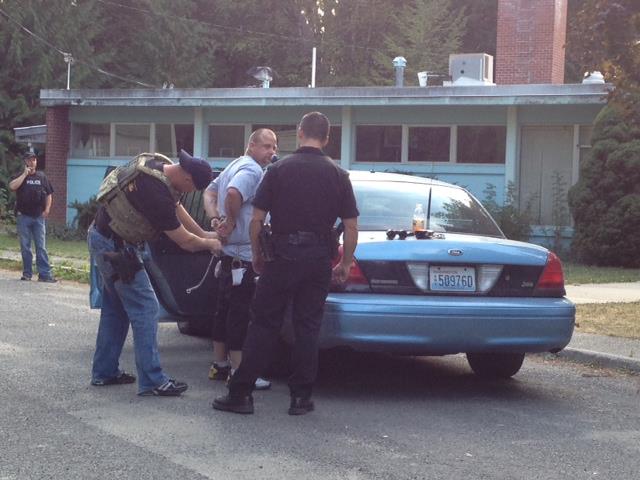 Kevin Heaton, 35, was taken into custody Friday at a small apartment complex in the tiny town of Metaline Falls near the Canadian border, according to the Spokane Police Department. Federal agents and the Metaline Falls town marshal assisted Spokane police in the apprehension.
Heaton was taken into custody without incident on an unrelated felony drug warrant. "They were looking to talk to him about his possible involvement on that Days Inn homicide," said Spokane police spokeswoman Jennifer DeRuwe.
On Sept. 13, police responded to shots fired at the Days Inn hotel at 120 W. Third Ave. and found Paul A. Haney, 33, of Yakima, in the parking lot, dead from gunshot wounds.
Detectives searched three hotel rooms and found additional weapons and methamphetamine, according to a previously released statement from police.
Heaton's record includes an April arrest for his alleged role in a burglary ring. Police found large amounts of stolen goods, including motorcycles and guns, and seized about 3  1/2 pounds of meth and marijuana in the case, which included six other arrests.
---
---