Tue., April 9, 2013
Informant led Spokane detectives to suspected drug dealers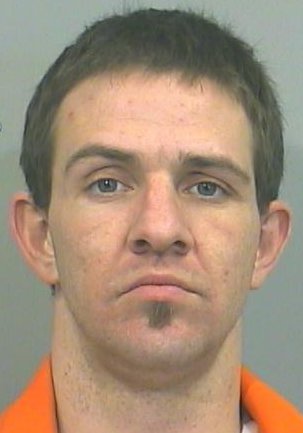 A confidential informant led Spokane County Sheriff's Office detectives to a married couple dealing meth out of a Spokane apartment, according to criminal complaint filed in United States District Court Tuesday.
Spokane County Sheriff's detectives arrested Mark W. Bush (pictured left) and Crystal K. Peterson on the morning of April 4 after serving a search warrant to their apartment at 1717 E. Mallon Avenue.
Court documents describe the informant as a felon with several convictions including theft, burglary, and lying to authorities. The informant was compensated financially for the information leading to the arrest of Bush and Peterson, documents show.
The informant bought meth from Bush three times during the investigation, they told detectives, but Peterson was only present during a deal on one occasion.
Investigators seized 11 ounces of meth from the home during the search including four small bags inside a box of Nilla Wafers. Additional bags of meth were found in the bedroom in a black bag, a dresser drawer and in the kitchen freezer.
Investigators also found a purse under a mattress in the master bedroom with a cell phone and a spiral notebook with a variety of names and phone numbers.
Although the Drug Enforcement Administration was not present at the time of the search warrant last week, a special agent is filing the complaint against Bush and Peterson after Spokane County Sheriff Ozzie Knezovich pushed for federal charges to give him a longer prison sentence if convicted.
Knezovich compared Bush's criminal record to convict Eddie Ray Hall who was sentenced to a 16 years in a federal prison last year. Bush is in custody at Spokane County Jail for his 39th arrest in Washington state.
Pursuing federal charges against a repeat offender is a common tactic, Knezovich said, because it can give them a longer prison sentence and keep them off the streets.
Knezovich described this drug ring as localized and the meth was most likely not produced in Spokane.
Related content: Sheriff exasperated with repeat offender
---
---