Thu., March 21, 2013, 5:16 p.m.
Officers, deputies awarded by FBI for MLK Parade investigation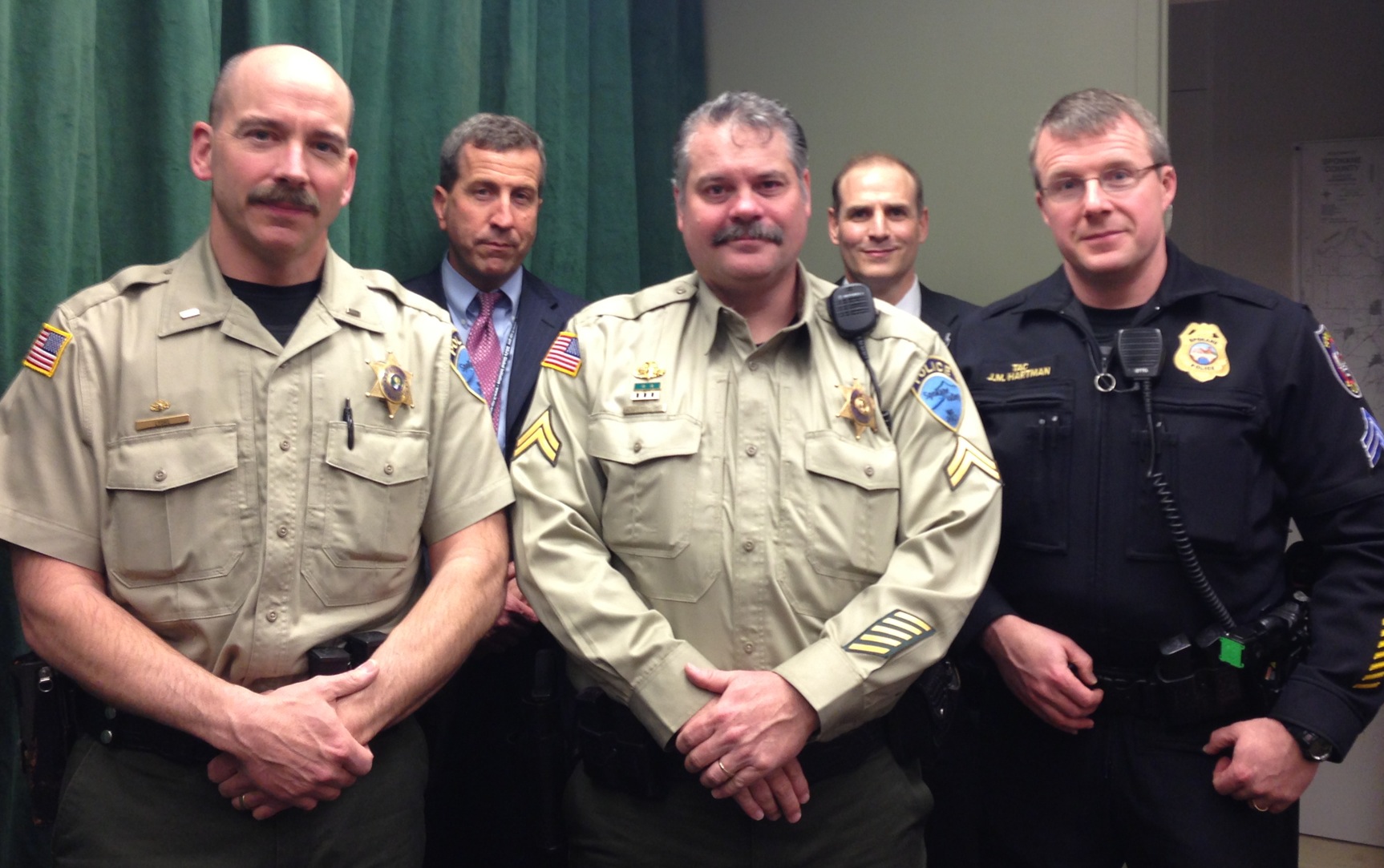 Several Spokane Police officers and Sheriff's deputies have been awarded by the Federal Bureau of Investigation for protecting the community from a bomb planted by Kevin W. Harpham during the MLK Unity March in 2011.
(Pictured from left to right in front row: Lt. Matt Lyons, Cpl. Mark Fox and Sgt. Jason Hartman. Lt. Eric Olsen was absent from the award ceremony due to training, according to police spokeswoman Monique Cotton. Photo courtesy: SPD)
The bomb did not detonate because Harpham's remote triggering device could not get close enough to the device. The bomb was laced with rat poison and placed on the northeast corner of Main Avenue and Washington Street, reports said.
Spokane Police Sgt. Jason Hartman and Lt. Eric Olsen were awarded Thursday afternoon for moving the march route, an act that's believed to have saved several lives.
Court documents show three contract workers discovered the bomb as Harpham walked in the march. Police changed the route before he could walk in range of the device - losing his opportunity to detonate the bomb.
Cpl. Mark Fox and Lt. Matt Lyons with the Spokane County Sheriff's were also awarded by the FBI for their work with the bomb squad disarming Harpham's device.
Harpham was arrested in March near his rural home near Addy. He was sentenced to 32 years in prison in Dec. 2011.
Related documents: MLK bomb maker gets 32 years in prison | Parade change averted blast
---
---