Thu., Jan. 28, 2016
On fourth day, jury seated in murder-for-hire trial of James Henrikson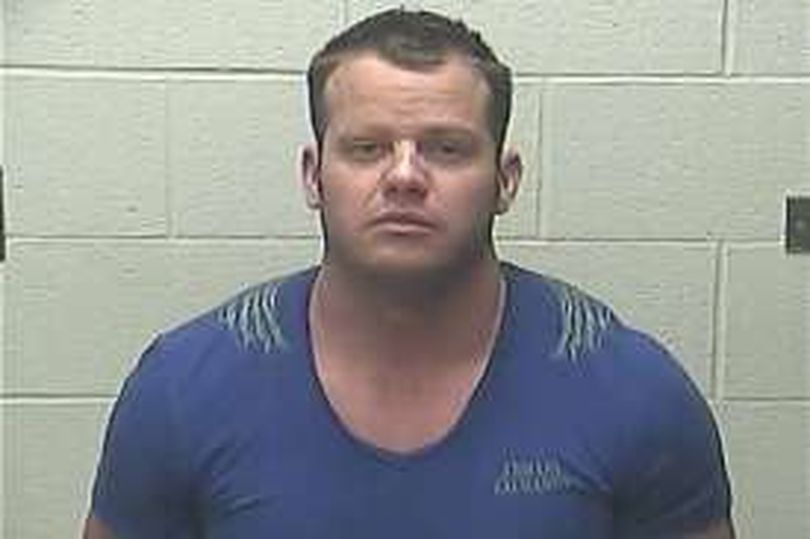 RICHLAND - Eleven men and seven women will determine the innocence or guilt of James Henrikson, the man accused of ordering hits on fellow criminals, business associates and their families, including South Hill businessman Doug Carlile.
A lengthy voir dire process ended Thursday around 6 p.m. Roughly 80 Central Washington residents remained in the potential jury pool, after a pair of surveys asking about media exposure to the murder-for-hire case covered by national media outlets and more than three days of intense questioning by attorneys.
The panel includes at least two members of the NRA, a Walla Walla schoolteacher and one woman who said the jury selection in U.S. District Court Judge Salvador Mendoza's chambers was the first time she'd been in a courtroom. Carlile's family, the mother of missing - and believed murdered - Henrikson ex-employee Kristopher Clarke and U.S. Attorney Michael Ormsby looked on as attorneys for both sides asked a packed courtroom if they could be impartial and attentive for a trial expected to conclude in March.
The 18-member panel includes six alternates, who will remain in the pool until deliberations. Twelve people will ultimately decide the verdict.
Those selected to serve will hear opening statements in the case Friday morning. Those proceedings will cap a week during which Henrikson has sat in dress clothes at the defense table, shackled underneath in chains that are muffled by duct tape to keep jurors from hearing. U.S. Marshals insisted on the shackles because of Henrikson's two alleged escape attempts, and Mendoza has ordered prosecutors may not talk about Henrikson's guilty plea in October, which was rescinded a few weeks later.
Assistant U.S. Attorney Aine Ahmed argued Thursday afternoon that prosecutors should be able to question one of the first witnesses in the case, Eric Guerrero, about offers to kill Henrikson's ex-wife, Sarah Creveling; former Mandan, Hidatsa and Arikara Nation Tribal Chairman Tex Hall and alleged co-conspirator Robert Delao for $100,000. Though those crimes weren't alleged in the indictment handed down by a grand jury, Ahmed said a court order in April barring the filing of new charges kept the government from introducing additional evidence against Henrikson after several co-conspirators pleaded guilty last fall.
"I said, early on in this case, I was going to investigate it until the day of trial," Ahmed told Mendoza. "I was in Benton County Jail yesterday, sniffing around."
Todd Maybrown, the attorney for Henrikson, argued against that testimony, saying it wasn't related to the charges already filed. He also questioned whether Delao's testimony could be trusted
"He's a professional cooperator," Maybrown said of Delao. "When the time is right, he cuts a deal."
Mendoza will allow the testimony of Guerrero, but not the testimony of Delao about an alleged plot to kill Jill Williams, the mother of Clarke who was present in the courtroom Thursday.
Delao is one of five co-conspirators, including Timothy Suckow, Todd Bates, Lazaro Pesina and Robby Wahrer, who pleaded guilty to charges tied to the investigation into Henrikson, who's been in federal custody for more than two years. Suckow has told investigators he killed Clarke with a metal handle in Henrikson's North Dakota garage, and shot Carlile to death the day before the South Hill resident was to meet with investors to push Henrikson out of a planned oil drilling operation.
See a timeline of the prosecution's allegations against Henrikson
The defense has signaled they will cast doubt on the allegation Henrikson ordered the murders. Mark Vovos, one of Henrikson's defense attorneys, told potential jurors "you're going to meet a murderer in this case," presumably referring to Suckow.
Do you think it's possible that he would "say somebody hired him to do it, and it wasn't true?" Vovos asked the room.
---
---