Wed., July 28, 2010
Cycle safely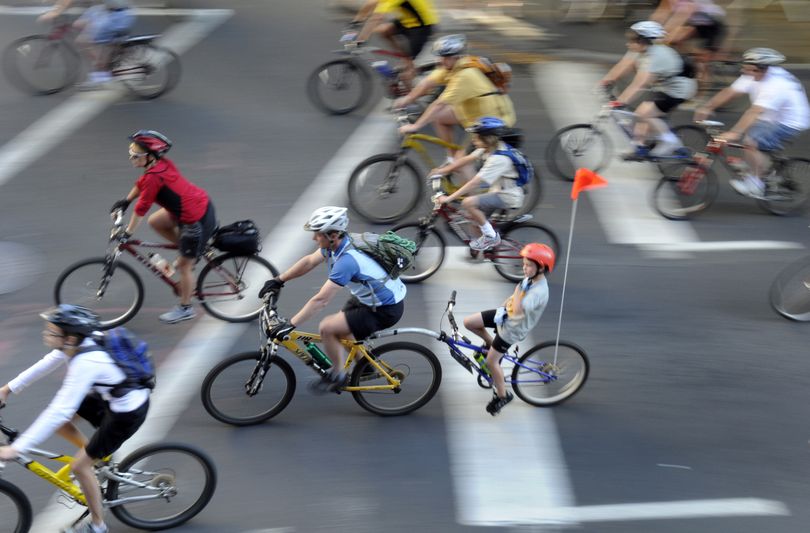 The city and the Spokane Police Department sent out a joint press release last week about bicycle safety. It included the following reminders about how to share the road:
Cyclists should ride in the same direction as traffic (no weaving in and out) in the middle of the lane or the center of the bike lane or sharrow - and they should obey traffic signs and signals.
Cyclists should wear a helmet, bright colors and use a front white light and a red rear reflector; and leave the headphones at home. You can't hear traffic over Van Halen on your iPod.
Cyclists should NOT ride on the sidewalk, it's illegal, you can get a $103 infraction for doing so.
The rules for motorists include: remain behind the bicyclist until it's safe to pass, then pass on the left and don't drive or park in a bike lane.
Motorists should remember that bicyclists may legally occupy the travel lane when passing, making a left turn, avoiding a hazard or when the lane is narrow.
So how is this working for all of you out there? Do you bike? Do you bike commute? What about bike lanes in this town and neighborhood? What could be done on South Perry Street to make it more bike friendly?
---
---