Tue., June 1, 2010
It's that market time of the year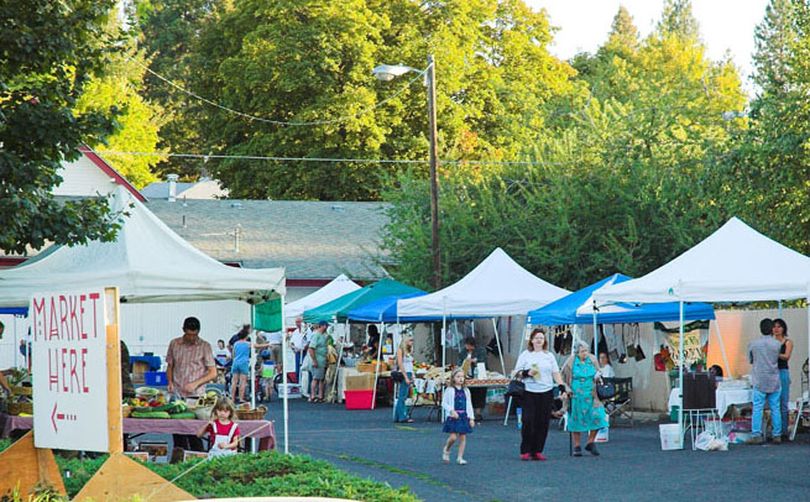 The South Perry Farmers Market is open for the first time this season on Thursday, in the parking lot at The Shop. The market is weekly, open every Thursday from 3-7 p.m. and the neighborhood is eagerly awaiting opening day.
Brian Estes, who's in charge of the market, said between 20 and 25 vendors are expected on Thursday. "Our total capacity is 27 so we are almost full," Estes said. "You will find any kind of fruit and vegetable, speciality herbs, anything that's grown around here. It's all local."
The market season opens with a flower festival on Thursday - expect more festivals thorughout the season, Estes said. "We are planning a strawberry festival when they are in season," he said.
Shoppers will also find eggs, bread and pastries, as well as some ready to eat foods. "There will be pizza and some southern soul food, for people who want something to go," Estes said. Meat eaters will find beef, poulty and pork, as well as goat meat.
"We do take debit and credit cards, so you don't have to worry about carrying cash," Estes said. WIC coupons are also accepted. On Thursday, there will be  board where volunteers may sign up for various jobs and tasks. Interested vendors should call: (509) 521-0606.
"One of our goals this year is to be more community oriented, to be a social gathering place in the heart of the neighborhood," Estes said. "We want to collaborate with local businesses and services - it's going to be a great season."
So what do you think? What's your favorite part of the farmers market? Are you missing a certain vendor or looking forward to reconnecting with someone? The South Perry Blog wants to know.
---
---