Mon., June 28, 2010
Enough with the bread already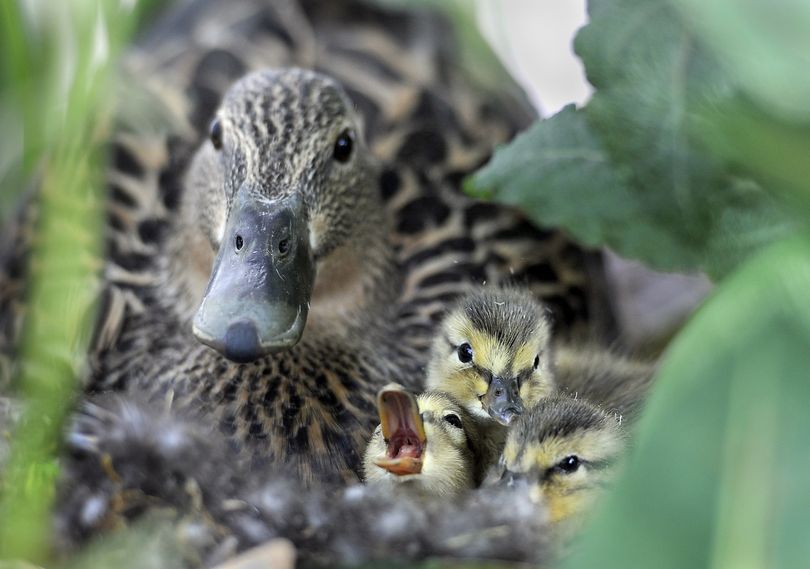 The Spokane Parks and Recreation Department is pleading with park guests this summer: please don't feed the ducks. For the last two years, the parks department has spent a lot of time, energy and money on educating park guests about why feeding the ducks bread is a bad, bad idea. Bread is like fast-food for ducks: they get fat, yet are malnourished because they stop looking for their natural food when full of bread. Easy access to bread brings more ducks to the park ponds than what the eco-systems there can handle and the water quality becomes nasty; bad water quality hurts other wildlife such as turtles and frogs - and finally, some ducks never migrate because they stay where the fast-food is readily available.
Despite signs and public education, a press release from the Parks Department today states that people are now again feeding the waddlers and it's especially the pond at Manito Park that's suffering from increased bread dumping. At one point Parks staff rounded up excess ducks and adopted them out - this may have to happen again.
"We are working on a landscape design plan and cost estimates," said horticultural supervisor Steve Nittolo. "We will definitely be moving forward with a restoration of the pond and a general clean up to improve water quality, but as a first step we need the public's help to stop feeding the ducks." Read more here about why feeding ducks bread is a bad idea.
And think of some alternatives: children can have just as much fun putting up a birdfeeder in the backyard and watching the many different birds that will show up there. It's prime humming bird season and the little guys are hungry - a feeder is less than $10 and sugar water can easily be prepared at home.
---
---