Tue., May 25, 2010
Tomato plants looking for a good home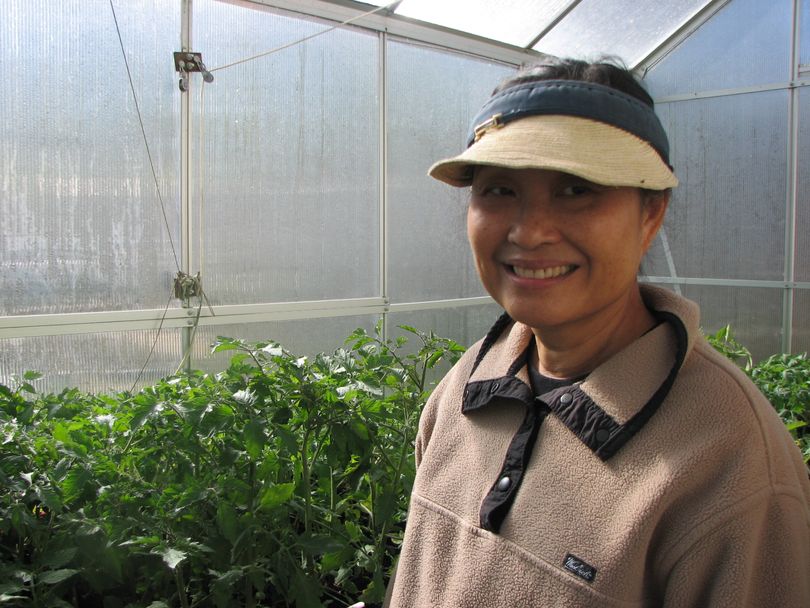 Virginia Kanikeberg is a member of The Inland Empire Gardeners Club and a prolific vegetable gardener. She sells her starts under the name Lola's Garden, every year, at the Garden Expo at SCC in May. This year, she's got a few plants left over and she'd like to give them away.
"I'd like to give them to a community garden or to someone who does 'Plant a Row For the Hungry,'" Kanikeberg said Tuesday morning. "Or to a class at an elementary school. Gardening is a great thing for kids. It makes nice memories." Plant a Row for the Hungry is a community project in which gardeners grow fresh vegetables to be donated to Second Harvest Food Bank.

The backyard at Kanikeberg's little house just a few blocks from off Perry Street is full of raised beds and veggie starts, some still inside her small green house.
"I have leftover tomatoes, zucchinis, eggplants and different herbs," said Kanikeberg. "They are free for community gardeners."
To make an appointment for plant pick up, please e-mail Kanikeberg at lolavirg@gmail.com
---
---