Thu., May 27, 2010
Vanessa Behan benefit breakfast coming up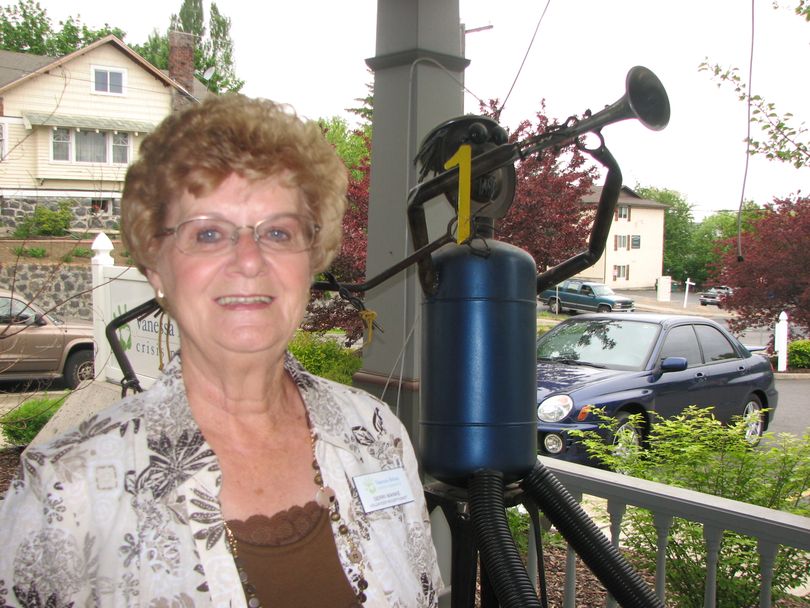 It's a morning like any other at Vanessa Behan Crisis Nursery, which is located just a few blocks off Perry Street. The nursery has been around for 23 years and it is often a last resort for families who need someone to watch their kids, while they figure out how to deal with circumstances such as homelessness, divorce or abuse, or perhaps a parent is recovering from surgery and needs a little  help. The nursery is open 24-7 to children from birth to age six, but it doesn't have room for everyone.
"Just this year we've turned away children 500 times," said Amy Swanson, the executive director of Vanessa Behan Crisis Nursery. "Some of those are repeat requests, so it can be the same family that has called us more than once."
To better serve the families that are turned down, Vanessa Behan now has the Hope Program which is essentially a follow-up program.
"If we turn someone down, we call and follow up with them within 24 hours," said Swanson. "We worried that when families are turned away, they may not ever call us again - and then how do we reach them?" Swanson said the Hope program aims to connect families with other resources in the neighborhood and throughout the community. The program is founded by a grant from the Inland Northwest Community Foundation and one private donation of more than $20,000.
"To us, a major gift is $1,000 so for one person to show up and give that much money was just unbelievable," said Swason.
Vanessa Behan Crisis Nursery has benefitted from the proceeds from the South Perry Street Fair and Parade since that event began nine years ago, and Swanson said the organization feels strongly connected to the neighborhood.
"We have been very fortunate to benefit from that," said Swanson. "About the neighborhood, we like that it's small, that we know people, we know who's who arond here."
The next major fundraiser for Vanessa Behan is the annual benefit breakfast at the Red Lion Inn at the Park on June 8, from 7:30-8:30 a.m. The featured speaker is a young woman who used to be at the nursery very frequently when she was a child. There is no minimum donation for the breakfast. For tickets, call (509) 535-3155 and ask for Kendel.
Donations of diapers and formula are always welcome - especially Similac formula and bigger size diapers.
"We tell our families not to bring anything here," said Swanson. "When we have a big diaper drive, like the one we just had with KREM-TV and Rosauers, those diapers go right back out the door with the families - we always need diapers to use here."

---
---