Thu., Oct. 21, 2010
Speaking of Halloween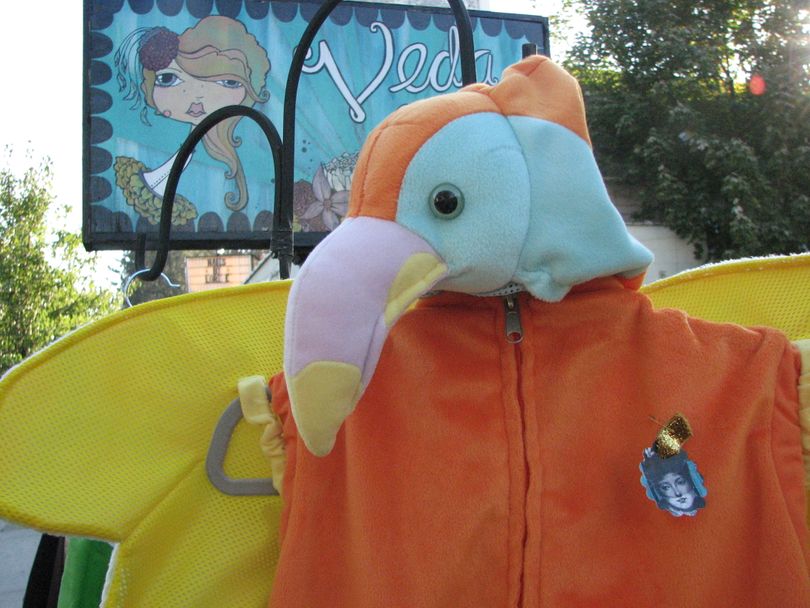 Veda Lux Boutique is a relatively new addition to the Perry Business District and owner Summer Hightower said things are going well.
"We have regulars now and we sell a lot of vintage dresses," said Hightower, sitting outside the tiny shop at 1106 South Perry Street. Other crowd pleasers include vintage cowboy boots and Hightower's own line of handmade jewelry and hair pieces.
"We have had few people come in to get dressed for plays," said Hightower. "So, yeah, come in and get dressed for Halloween, too." The parrot outfit hanging by the front gate is a great eye catcher - there is a matching flamingo for those wanting to go as a pair - but Hightower also has dresses and other outfits.
"A couple of girls came in to get dressed for a vampire party," she said. "We have been busy and that's good."

---
---