Thu., Sept. 9, 2010
Great gift from Perry Fair and Parade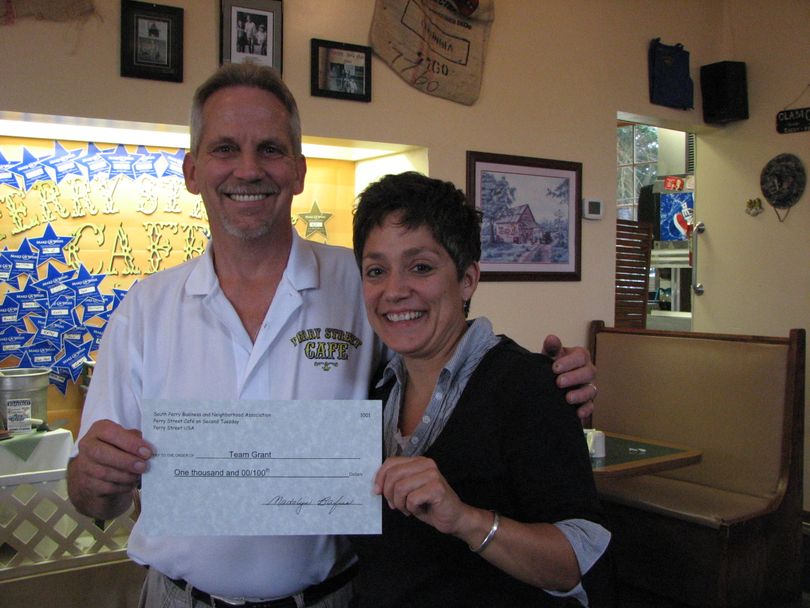 The proceeds from this year's South Perry Fair and Parade were designated to the Martin Luther King Jr. Center and to Grant Elementary School's PAWS program. On Tuesday night at the South Perry Business and Neighborhood Association, Kris Gladeau, a teacher at Grant, received $1,000 toaward purchasing new books for the school library.
"This means so much, it really is a great gift," said Gladeau, looking at the check. "It has been years since we have been able to buy any new books. It's like our fiction section is all classics."
Gladeau said she'll ask the students which kinds of books they are interested in and then create a purchase list from there.
---
---