Tue., May 24, 2011
Make it the biggest parade, ever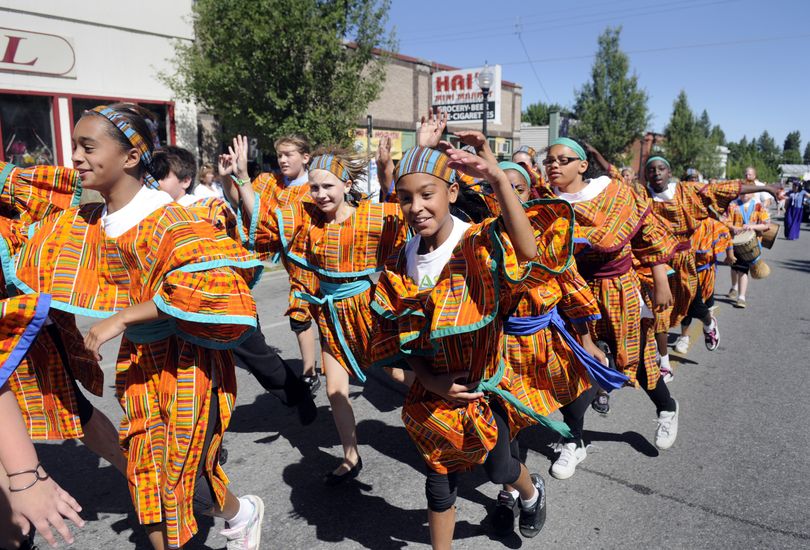 The South Perry Business and Neighborhood Association is gearing up for the annual parade and street fair on July 16 - with the parade starting around 10:30 a.m.
Parade floats and participants big and small may gather in the parking lot at Grant Elementary School, begining at 9 a.m. It's $5 to be in the parade and fees are collected that morning.
As something new, Perry Street will be closed to traffic all day between Ninth and 11th Avenues, so craft and food vendors will be set up in the actual street.
The fair and parade committe is looking to fill 88 vendor spots with everything from arts and crafts, to food and informational booths. So far, 15 have signed up.
(The photo is from last year's parade)
Here are the booth details:
10'x10' for $50.00
10'x20' $75.00
Non-Profit Booths are $15.00 less for each size.
Self Made Crafts/Artist get a $5.00 discopunt.
Corner booths are sold on a first come, first taken basis: Additional $25.00 for each size.
There are a limited number of booths in the two sizes, available with power: add $25.00
Deposit of $35.00 is due by June 30, 2011.
After June 30, 2011 all fees on booths are an additional $25.00 as of July 1st, 2011.
Make reservations with:
Kerry Edwards (509) 218-4228
---
---