There goes the English teacher vote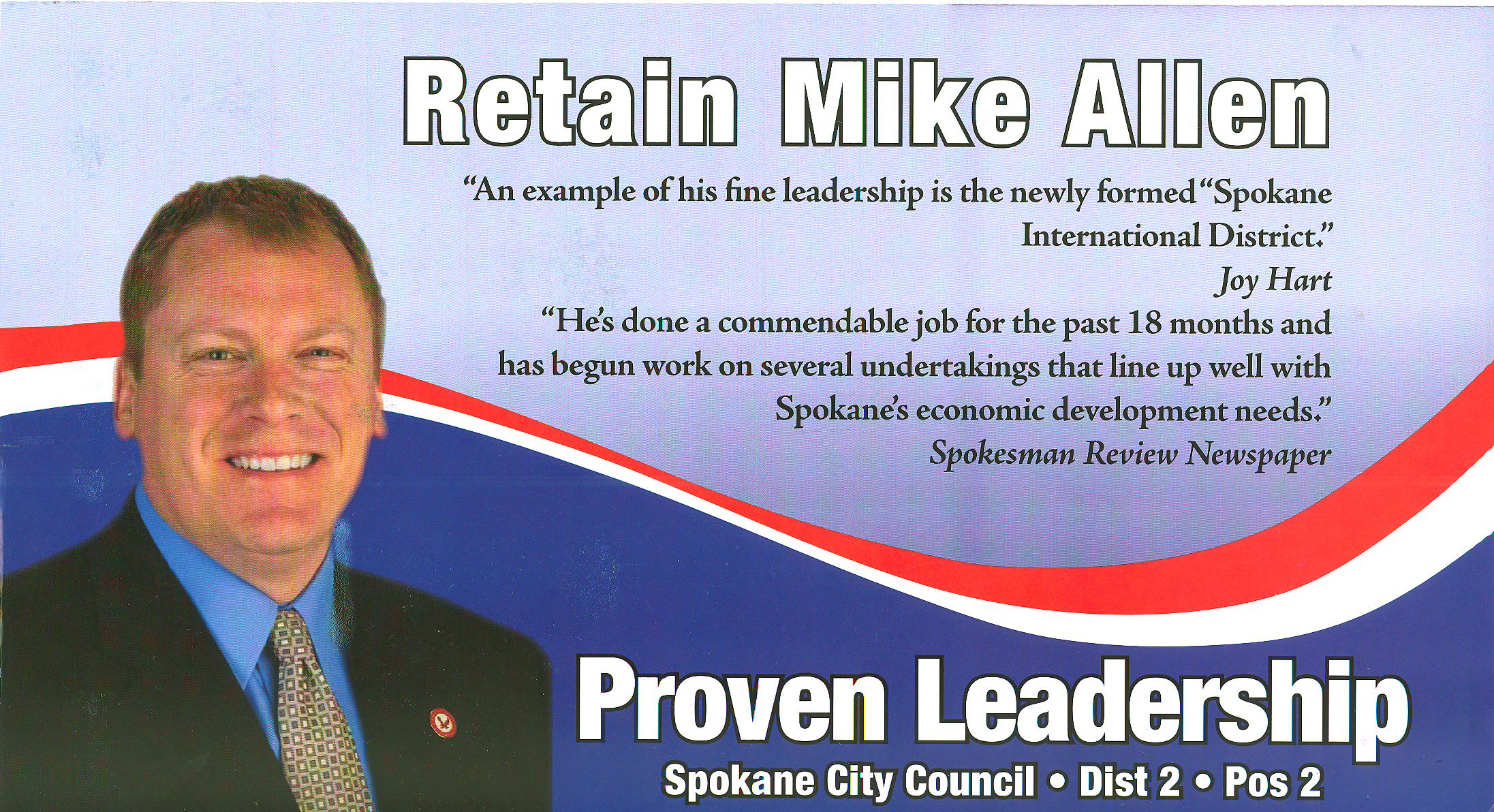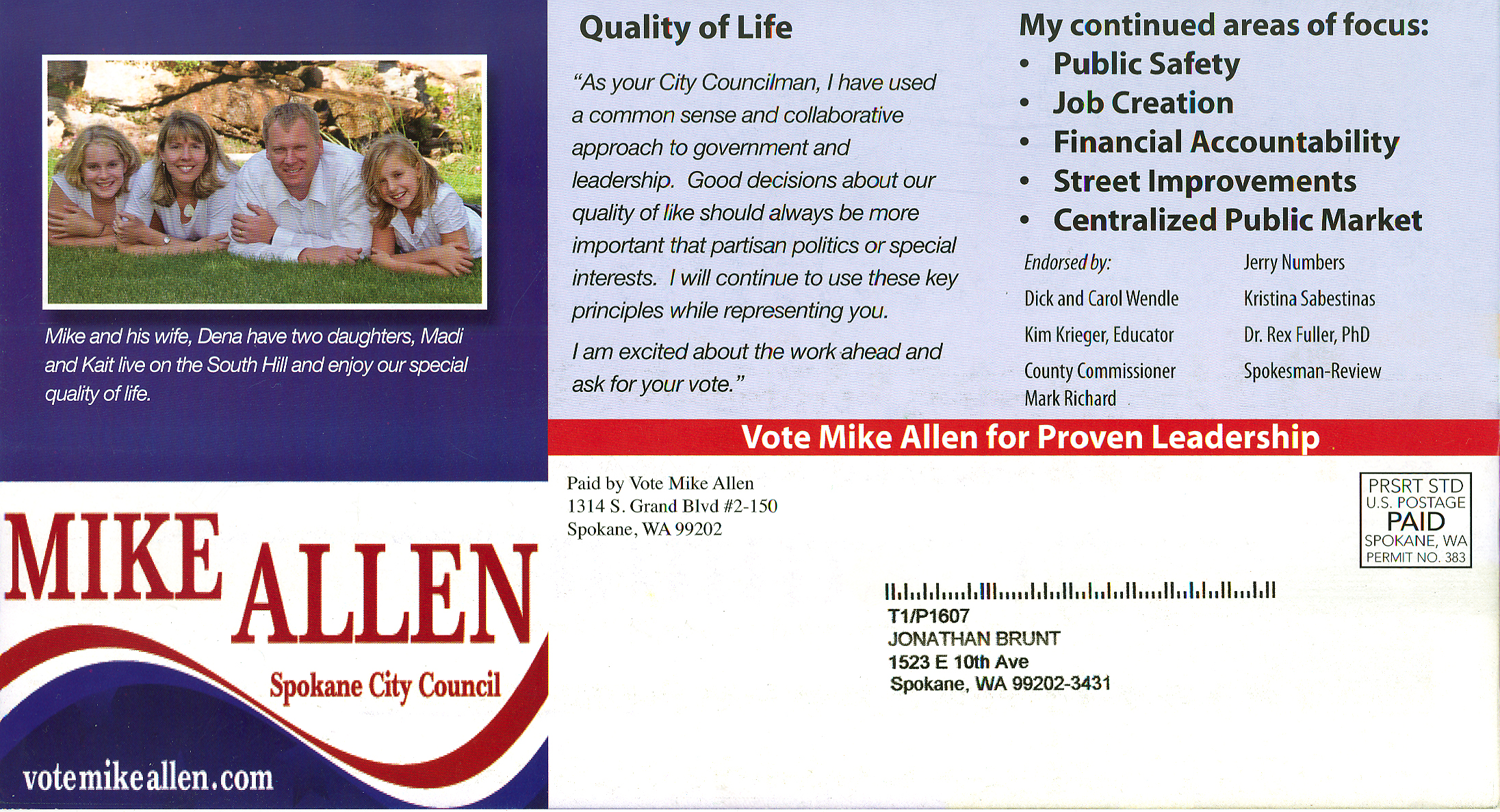 As a reporter responsible for my share of embarrassing typos over the years, I am hesitant to point out spelling and grammatical errors in others' work (especially in a blog that usually isn't edited before it's posted).
That said, City Councilman Mike Allen's campaign flier that arrived in South Hill mailboxes last week has enough grammatical and other errors that the candidate declared himself "disappointed" in the mailer.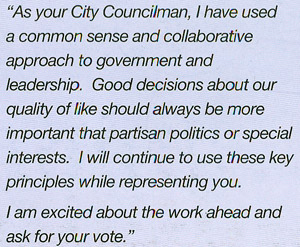 Here are the two most problematic sentences in the flier:
 - "Mike and his wife, Dena have two daughters, Madi and Kait live on the South Hill and enjoy our special quality of life."
- "Good decisions about our quality of like should always be more important that politics or special interests." (Emphasis is mine.)
Asked about the mailing, Allen said he saw a draft of the flier, which was produced by paid campaign assistant Ben Oakley.
"I was very upset and disappointed when I saw the final outcome in my own mailbox," Allen said.
But Allen said the problems were his own fault for not checking the final version.
"That's what happens when you don't approve everything yourself," Allen said.
---
---