Wood says he'll wait to endorse successor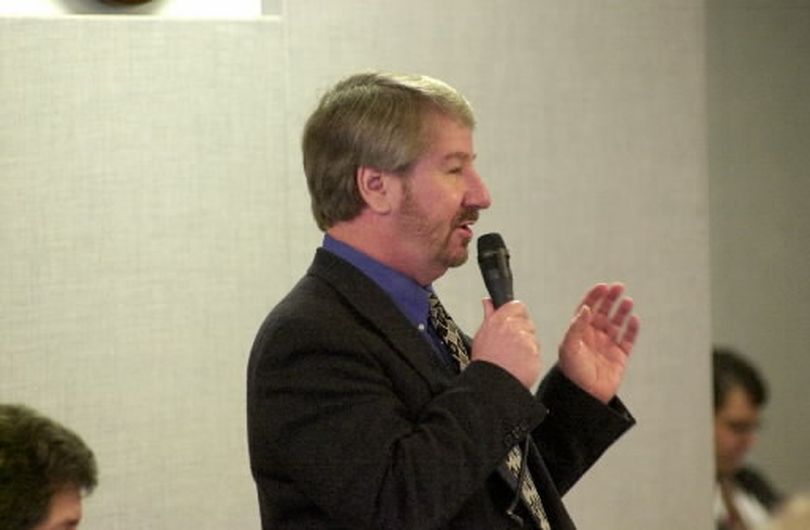 Retiring Rep. Alex Wood said Friday he won't endorse any candidates vying to replace him until at least after the June election filing deadline.
Wood, a Democrat, serves the 3rd Legislative District representing central Spokane.
"I wouldn't be surprised if I don't endorse anyone except the final person who wins out in the primary," Wood said.
Three Democrats have announced runs: Spokane City Councilman Bob Apple, Spokane Indians Baseball Club President Andy Billig and social worker Louise Chadez.
Wood, 64, said he's been talking to six or seven people who have expressed interest in his seat. One of them, former KHQ reporter Tobby Hatley, said in an interview this week that he has decided not to run.
Chadez, who works for the nonprofit Spokane Addictions Recovery Center, said Wednesday she decided to run because of recent economic and budget turmoil.
"What we need in government right now are people who understand the programs and know how to cut without devastating programs," Chadez said.
Chadez said she doesn't expect much focus in the primary about Apple's apparent endorsement of John Ahern, a Republican who is running in the 6th Legislative District against Rep. John Driscoll, D-Spokane.
"I personally feel that a race is about what I have to offer," Chadez said, but she added: "When you're running with a party, I think party loyalty is an important aspect."
Apple has denied endorsing Ahern, but Ahern's campaign has produced an endorsement document with Apple's signature, and Ahern said he witnessed Apple sign it.
Wood announced his retirement in December, a few weeks after Billig said he would run.
Asked if he was offended that Billig announced his candidacy before Wood made a final decision to retire, Wood said: "Offended is too strong a word."
Wood said when Billig told him that he would announce a run for the seat, he advised Billig that candidates in the same party generally wait until the incumbent officially announces his retirement.
Billig said Friday that he worked to keep Wood informed throughout the time he was contemplating a run.
 "It was and is very important to me that I handle my race and my campaign in a way that is respectful of (Wood) and his service."
But Billig said when he was ready to declare, "there wasn't some date sitting out there" when Wood would finalize a retirement decision.
"I wanted to start the campaign, start talking about the issues and get underway," Billig said.
(Above photo, taken by former Spokesman-Review reporter Rich Roesler, shows Wood in 2003.)
---
---