Thu., May 13, 2010
Billig gets Democratic nod over Apple, Chadez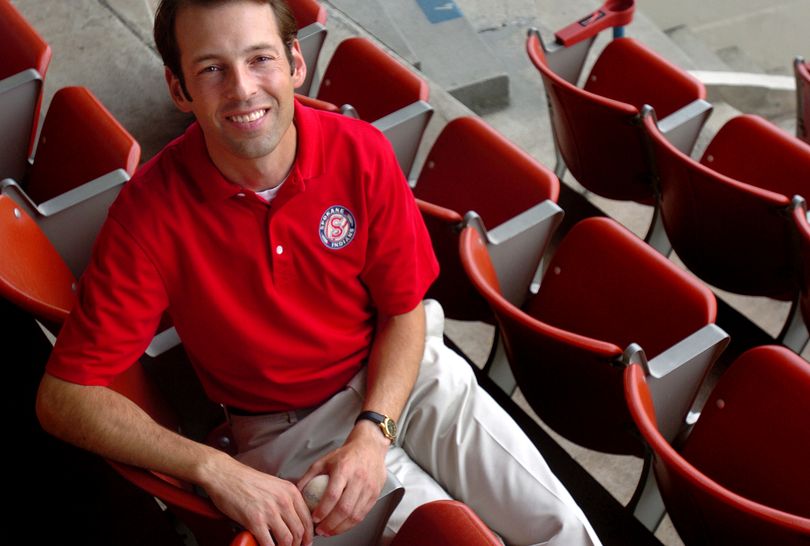 Spokane County Democratic Party officials voted this week to endorse Andy Billig for the Statehouse seat now held by Democratic Rep. Alex Wood.
Billig, president of the Spokane Indians Baseball Blub, announced his candidacy last fall, before Woods announced his retirement.
Spokane City Councilman Bob Apple and social worker Louise Chadez also are running as Democrats on the August primary ballot. No Republicans have announced a run for the Third Legislative District seat, which represents central Spokane and is Eastern Washington's most reliable Democratic district.

Billig's endorsement doesn't come as much of a surprise. He already had won backing from many prominent Spokane Democrats, including three of Apple's colleagues on City Council: Richard Rush, Jon Snyder and Amber Waldref.
The county party has typically not weighed in on candidates until after primaries, but county Chair Amy Biviano said state party officials decided that the party should select candidates in response to the top-two primary system.
The party's endorsement was selected by a vote of precinct committee officers who serve in the Third Legislative District, she said. Billig won a "strong majority," she said.
Billig has raised $36,000 for his candidacy, according to the state Public Disclosure Commission. Chadez has raised almost $7,000. Apple hasn't raised any.
Meanwhile, Apple appears to be pulling support from Republicans. Kirk Smith, a Republican precinct committee officer who also is the vice president of the Tea Party of Spokane, for instance, has said he will vote for Apple.
---
---