Wed., Sept. 1, 2010
Bozo tops Jesus in county treasurer's race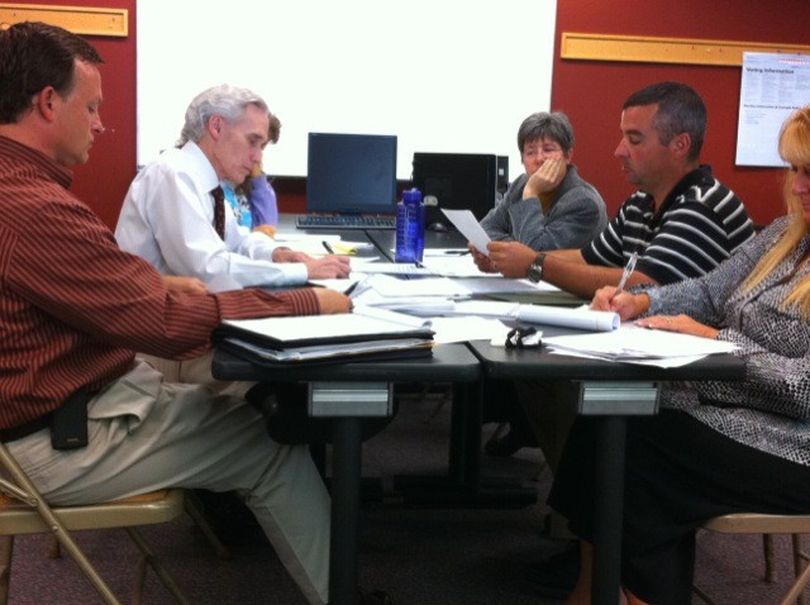 It may be the upset of the year.
In the race for Spokane County Treasurer, Bozo garnered more support than Jesus.
Bozo – presumably Bozo the Clown – had three write-in votes, to Jesus' two.
Bozo and Jesus were just two of nearly 1,500 different people or other creatures, real and fictional, who received votes in the treasurer's race in the August primary. Most of write-in candidates got just one vote each.
Election observers discourage people from writing in candidates unless they seriously want that person to serve in that office. That's because in some races, write-ins can cause significant extra work and headaches when tallying the vote.
The elections office keeps an eye on all races to make sure it catches any write-ins that receive 1 percent of the vote. Officials kept a tally this year for each write-in vote for treasurer because Republican Rob Chase filed officially to run as a write-in candidate. He won 1,500 votes – more than the 1 percent required for him to advance to the general election ballot. He is challenging incumbent Democrat Skip Chilberg.
After Chilberg and Chase, the next popular write-in choice was "None" with 70 votes.
(Next time, remember: If you want to vote for none of the candidates in a particular race all you have to do is leave the ovals blank for that office. There is no need to write-in "None" or other write-in choices made this year for treasurer, including "None of the Above," "No One," or "Mr. Nobody.")
The next popular selections were: "Anyone else" with 54 votes, "Mickey Mouse" with 50 votes, "Other" with 32 votes, "Any Republican" with 37, "Republican" with 26 votes, "Ralph Baker" (apparently the current county ASSESSOR) with 25 votes and "John Doe" with 23.
To see the full list of write-ins for county treasurer click here.
---
---