Tue., April 5, 2011
Wa Lege Day 86: Rain dampens protests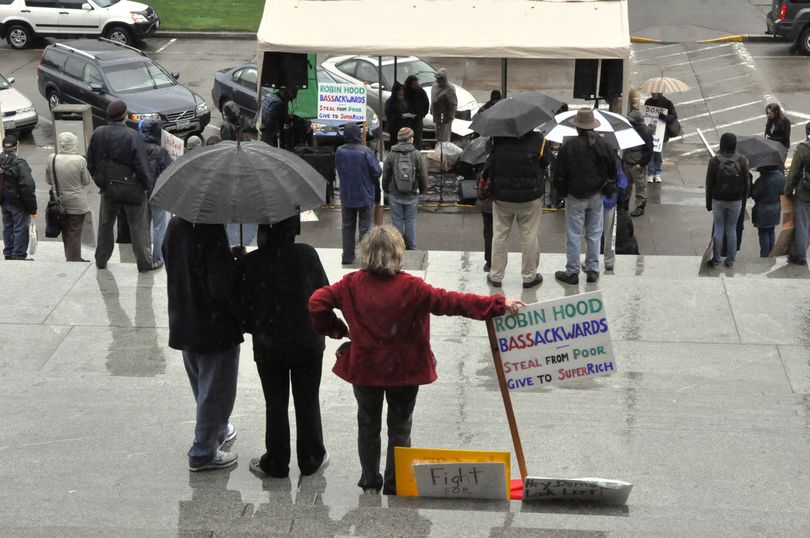 Protesters gather on the north steps of the Capitol Tuesday at noon.
OLYMPIA -- Tuesday is the start of several days of protests over proposed cuts in the state budget. Organizers had promised to bring a couple hundred to the Capital from around Olympia, but it seemed that the protesters at the noon rally could be counted in the dozens.
One problem may have been the weather, which was sometimes rainy, sometimes windy, and often times both.
Weather may not get much better the rest of the week. Unclear what that means for future demonstrations.
---
---