Fri., Dec. 16, 2011
State 'unoccupies' park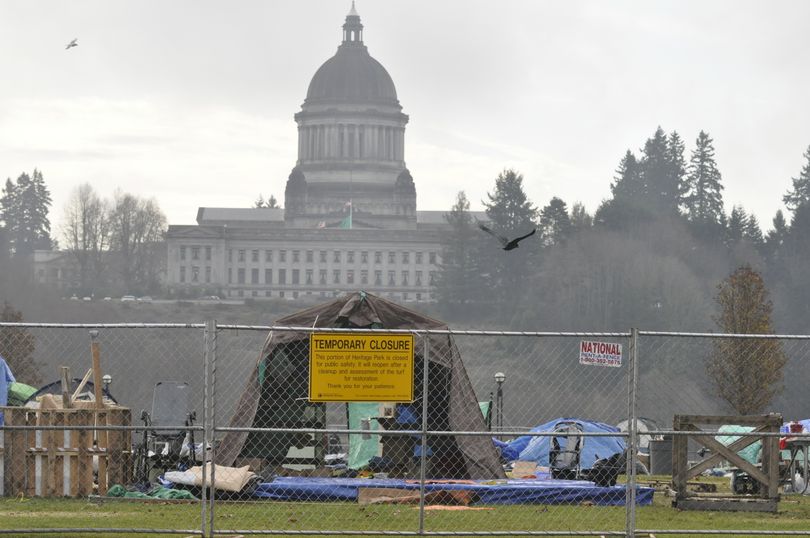 OLYMPIA -- Protesters who set up an "Occupy Olympia" encampment in a park below the Capitol Campus were evicted overnight. But a handful broke into an abandonned building a few blocks away in a brief effort to try establishing "squatters rights."
Police surrounded the building, but didn't immediately move to evict protesters, who set up a tent in the parking lot, hung signs down the side of the old Thurston County Health Building and continued to move in and out through a door in the roof.
Eventually, all protesters left the building without incident.
Leon Janssen, a commercial painter and part-time student who had spent the last two months at the encampment, said the protest would continue, just not in the park. Some protesters who have nowhere else to go may move to unoccupied or foreclosed buildings, he said.
Demonstrators will hold general assembly meetings every Sunday afternoon in the Capitol Rotunda, Janssen said.
The state Department of Enterprise Services erected temporary fences around the encampment and state workers started gathering up tents and other items left behind when protesters were evicted.
---
---