McLaughlin won't run for mayor or council president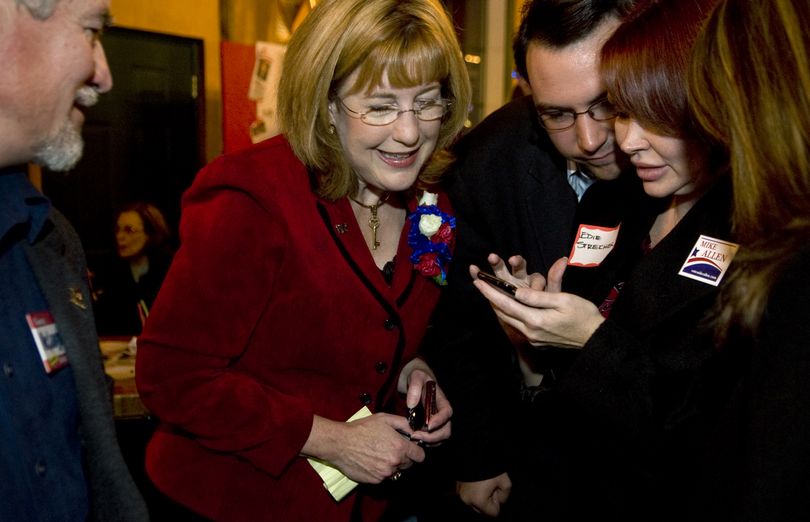 Spokane Councilwoman Nancy McLaughlin's landslide reelection victory in 2009 has made her name pop up as a possible candidate for just about any local office.
Last year, she was courted by Republicans to run for state Legislature. She declined.
She had left open the possibility of running for mayor against Mayor Verner. But McLaughlin said this week that she has decided not to run for mayor or city council president.
Republicans see her as a candidate who appeals to the conservative and moderate wings of the party. Not only that, she's easily carried a Democratic-leaning council district that voted for Barack Obama in 2008.
"I believe I would make a very good mayor or council president but my passion is for Spokane and other cities to be financially sustainable," McLaughlin wrote in an e-mail. "For this to happen there needs to be strong advocacy at the state level to help slow down/eliminate unfunded mandates and to continue work on cost containment strategies for our general fund."
Translation: The city needs help from state government to keep its expenses down.
McLaughlin is active in the leadership of the Association of Washington Cities and is in line to become the group's next president. This year, helped lobby the legislature on behalf of the association and Spokane.
McLaughlin is term limited from running again for council. Given her statement about state policy and her election wins, look for McLaughlin's name to emerge next year as a possible candidate for state Legislature.
(PHOTO INFO: Spokane City Councilwoman Nancy McLaughlin checks early returns on Edie Streicher's cell phone on November 3, 2009 at the Bangkok Thai restaurant on East Trent Avenue. Photo by Colin Mulvany.)
---
---