4,500 rally against abortion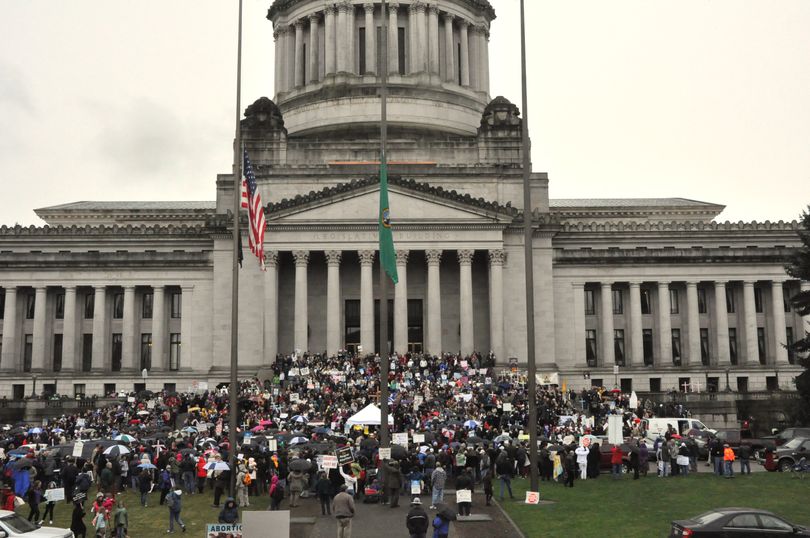 OLYMPIA -- The annual rally against legalized abortion, which is traditionally one of the largest demonstrations at the Capitol in the early months of any session, drew an estimated 4,500 to the north Capitol steps at noon today.
Sympathetic legislators promised to keep up the fight to outlaw abortion, which was legal in Washington state even before the landmark U.S. Supreme Court decision in Roe v. Wade and has since been reinforced by voters in initiatives.
Washington State Patrol officers assigned to the rally estimated the crowd and noted it was about average for that protest. Considering a cold drizzle was falling, average may equate to pretty good.
Around 15 abortion rights protesters stood at the base of the steps of the Supreme Court building.
Note on photo: The flags are at half staff for Pvt. 1C Robert Near of Granger, who was killed in Afghanistan earlier this month, not because of the protest.
---
---