Mon., Nov. 28, 2011
Spec Sess Day 1: Occupying an empty Senate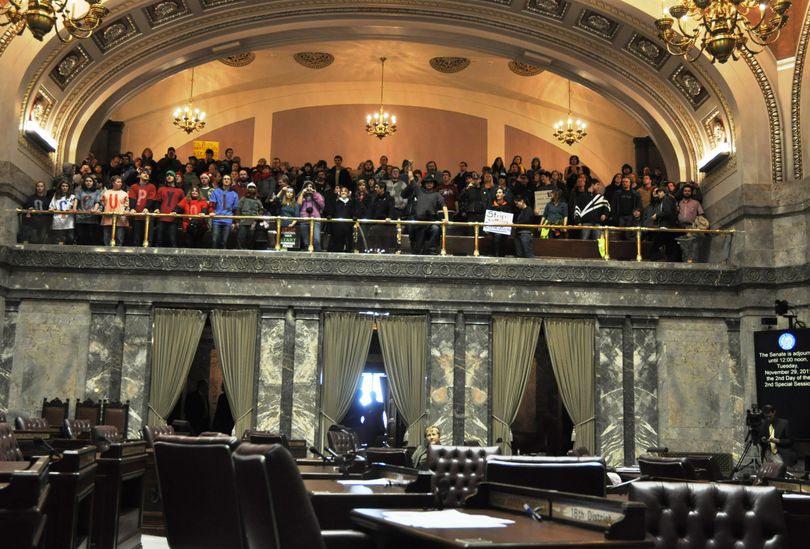 OLYMPIA -- If a tree falls in a forest and no one is there, does it make a noise?
If the Occupy movement occupies the Senate gallery, and no senators are there, does it make its point?
When some 200 "occupiers" crowded into the Senate gallery Monday, they chanted for about a half-hour to a mostly empty chamber.
Sen. Karen Fraser, D-Olympia, was present for some of it, and Sens. Tracey Eide, D-Federal Way, and Sen. Maralyn Chase, D-Shoreline, sat through bits and pieces. But for much of the demonstration, the Senate floor was empty except for some security officials and a few journalists.
---
---