Thu., Dec. 20, 2012
What's unusual about this photo?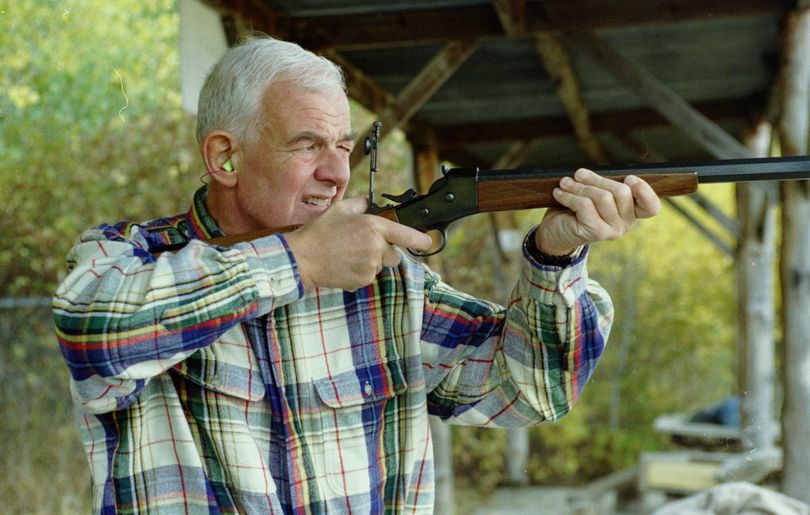 S-R photo by Sandra Bancroft-Billings
Today's story about assault-weapon bans had this photo from the 1994 campaign of then House Speaker Tom Foley shooting a buffalo rifle at a local shooting range.
It's one of my favorite photos from the campaign, in part because there are two things about Foley that most people might say they'd rarely or never seen before.
One, obviously, is him shooting a buffalo rifle.
What's the other one?
Answer inside the blog.
Foley in a plaid shirt. Even in some of his more casual campaign appearance, he was rarely seen without a coat and tie.
---
---