Tue., Jan. 10, 2012
State of State: GOP skeptical on oil fee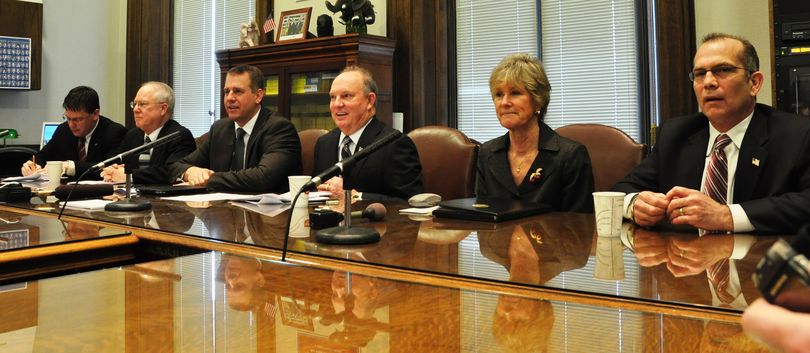 OLYMPIA -- Gov. Chris Gregoire's proposal to place a $1.50 per barrel fee on oil produced in Washington state got a cold reception from Republican leaders.
Speaking at a press conference after the State of the State address and Republican response, House Minority Leader Richard DeBolt of Chehalis said it could create construction jobs, but it would also hurt consumer and raise the cost of doing business in Washington.
Senate GOP budget leader Joe Zarelli of Ridgefield also questioned whether it is truly a fee, as Gregoire says, or a tax. As proposed, it seems to have no constitutional protection, as the gasoline tax does, that would require it to be spent only on road projects, he said.
The question of tax or fee is an important one, because a fee can be passed with a simple majority, which Democrats have in both chambers. A tax must be passed with a two-thirds majority in both houses, which has proved unattainable in recent years.
Republicans said they would raise that question in the Senate with Lt. Gov. Brad Owen, who presides over the chamber and rules on that issue.
---
---