Fri., June 1, 2012
Five months into term, Condon has picked his team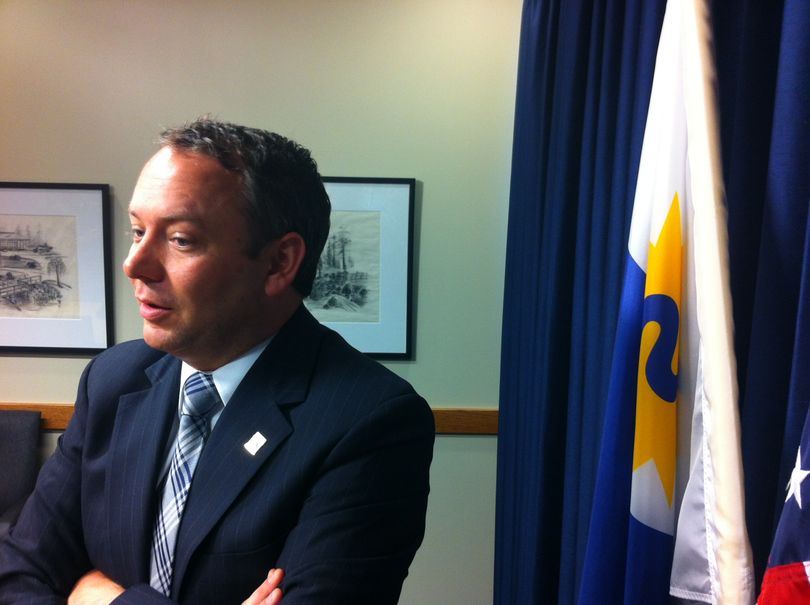 Spokane Mayor David Condon continued his path of big change at City Hall on Friday by announcing several restructuring changes and significant changes in personnel.
Among them, Internal Auditor Rick Romero has been named the city's utilities and public works director. He replaces interim director Gerry Gemmill who was named the local government and labor relations director, a position that did not previously exist.
Condon held a news conference announcing the changes Friday morning. He said he now considers his team in place.
"I would say that In today's world that we need to continue to be flexible," Condon said. "That being said, yes, I need my team together, I've got 36 months left, folks. From today I've got three years to prove to the citizens that I've done what they've wanted me to do."
He said the city's community development and human service departments will be combined and he will shift the city's street maintenance department from the utilities division to the business and developer services division.
Additionally, the Business and Development Service Department will shift to the planning department. Teresa Brum, who led that department, will take a temporary position overseeing a study on affordable housing, Condon said.
Caption for above photo: Spokane Mayor David Condon talks about his reorganization plans of city departments after a press conference Friday, June 1, 2012 at Spokane City Hall. Condon spoke in front of a city flag that hasn't been the city's official flag since the late 1950s. He explained that the old design was put to official use because City Hall has only one flag that has the current design and that's on loan for an Association of Washington Cities event.
---
---