Wed., May 9, 2012
What happens to Lisa Brown's $156,000 campaign fund?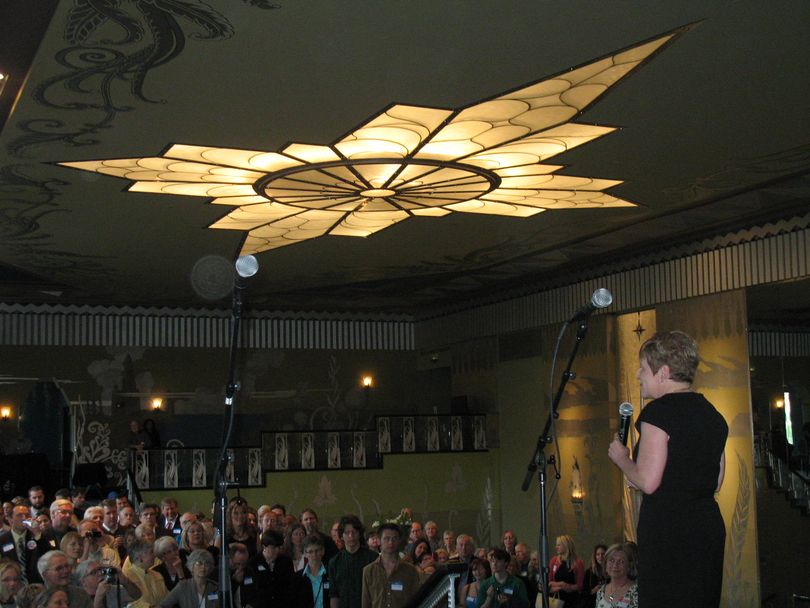 State Senate Majority Leader Lisa Brown perhaps was too prepared for her reelection bid.
She already had ordered her campaign signs when she made the surprise announcement last week that she would not to seek a new term.
"They're going to have to get recycled," Brown, a Democrat, said.
Although Brown had raised more for her campaign as of Wednesday than any other state legislative candidate who represents Spokane County, most of that money has already been spent or will have to be returned. Even so, there likely will be a sizable amount left that Brown can direct to Democratic Party campaign efforts.
Brown had raised about $156,000 for her campaign, according to the most recent data published by the state Public Disclosure Commission. Although candidates won't start filing to get their names on the ballot until next week, Brown has spent about $74,000 of that money on professional campaign staff, consulting and printing.
"We had geared up for a real race," she said.
Brown was to face Republican Spokane City Councilwoman Nancy McLaughlin for the state Senate seat representing central Spokane. McLaughlin now will face state Rep. Andy Billig, D-Spokane.
State law requires Brown to give back all contributions that were earmarked specifically for the November election because she won't be on the general election ballot, said Tony Perkins, lead political finance specialist for the Public Disclosure Commission. That's about $15,000 of the money she raised.
Brown has a few options for the money left. Contributors can ask for their money back, but if the contribution was earmarked for the primary election Brown isn't required to do so, Perkins said. Brown can donate leftover cash to charity, save it for a future campaign or give it to a party campaign fund. She is barred from giving the money to a specific candidate's campaign, political action committees unaffiliated with a party or from giving it to a party with instructions to help specific candidates.
She said she will return any donations given to her since her announcement and anything she is required to return by law. She expects that she will give the rest to the party's committee that supports Democrats running for state Senate.
Besides campaign signs, Brown also had printed and mailed invitations to her kickoff fundraiser Wednesday at the Martin Woldson Theater at Fox. She held the event, anyway, without collecting money, to celebrate her time in the Legislature.
About 150 supporters attended in the lobby of the theater, which she helped get state funding to for its renovation.
In a speech to her supporters, Brown downplayed the work she did supporting the Fox and Washington State University-Spokane.
"Way more valuable to me than the millions of dollars that went into those buildings is the $150,000 here and there that went to support Crosswalk, Partners with Families and Children, the Northwest Autism Center," she said, as she listed social service agencies. "For me, that's what I'm really going to remember."
Brown also made a pitch for a state income tax. Brown has argued that an income tax would put the state on sounder footing and would be less regressive. Her support for the tax, however, likely was an obstacle for her in seeking to run for statewide office.
"In Washington State we want to be above average," Brown said. "We want world class. We want the best. And ironically, we settle for a less-than-average tax structure to support that education and public safety and parks."
Photo caption: State Senate Majority Leader Lisa Brown, a Democrat, addresses about 150 supporters at the Martin Woldson Theater at the Fox on Wednesday, May 9, 2012. The event was scheduled to be a fundraiser for her campaign, but she opted not to cancel it after she announced last week that she would not seek a new term. She didn't collect money and said it was met to celebrate her time in the Legislature. Photo by Jonathan Brunt
---
---