Wed., Sept. 19, 2012
Read the police reports that led to Shea's gun charge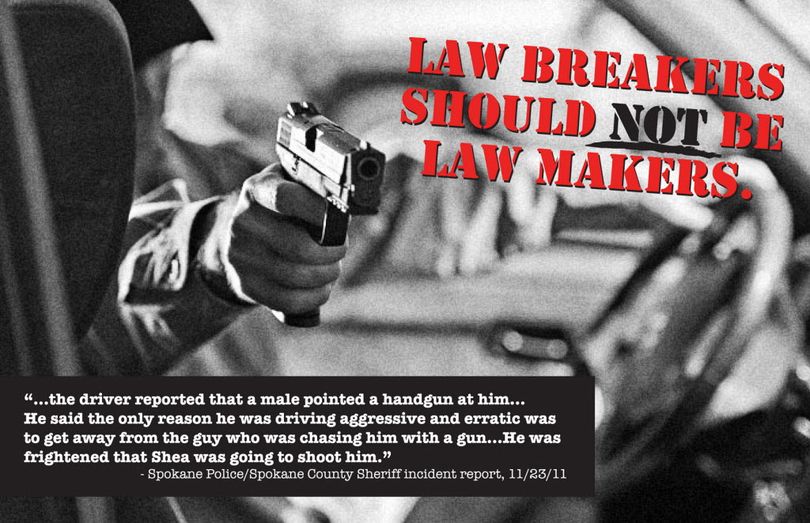 Not shockingly, the Democrat challenging state Rep. Matt Shea's reelection bid made it extremely clear this week that she will highlight Shea's charge for carrying a loaded weapon in his pickup without a concealed weapons permit in the fall campaign.
Amy Biviano's campaign mailed ads to voters this week that include the bold, red, all-caps headline: "lawmakers should not be law breakers."
Both sides have at times misrepresented what's in the police reports about the road rage incident, so we present the police report, as provided to The Spokesman-Review through a public records request.
---
---