Thu., April 4, 2013
Mobley won't lead revamped arts agency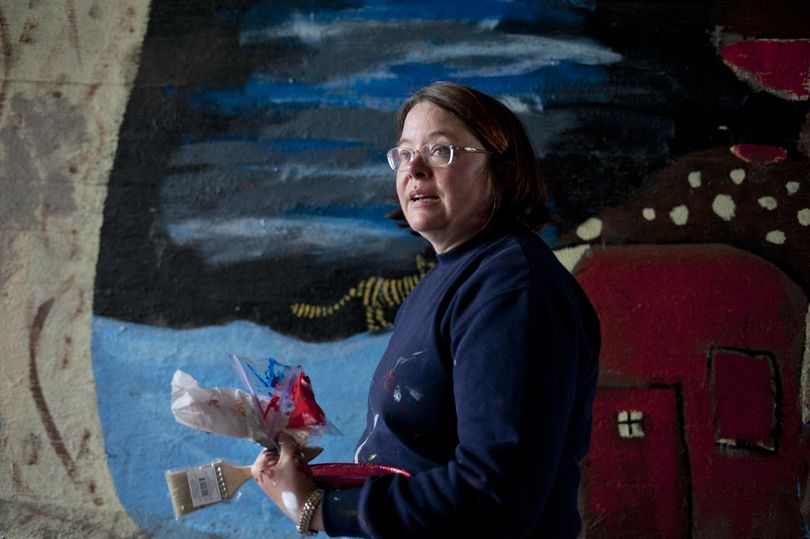 The woman who led the city's arts department for 15 years before it was dismantled last year won't be the permanent leader of the new agency promoting the arts in Spokane.
Karen Mobley said Thursday that she decided to step down as the interim director of the Spokane Arts Fund on March 31. The fund was revamped last year after Mayor David Condon followed through on former Mayor Mary Verner's proposal to remove the arts department from city government.
Until late last year, the Spokane Arts Fund was the small nonprofit arm of the city's Arts Commission. The fund now performs the functions of the city's former department and has a $160,000 budget provided by the city and several agencies and businesses. The fund's headquarters are located within the offices of Visit Spokane, the organization formerly known the Spokane Regional Convention and Visitor's Bureau.
Mobley, 51, will continue to work part-time for the fund as the nonprofit's program manager at least through the end of the year.
Spokane City Council President Ben Stuckart, who sits on the Spokane Arts Fund board, said the group will soon start a search for a new director.
"Karen has been a valuable asset to the community," Stuckart said. "I'm sad to see her not become the executive director."
Mobley, a painter and poet, said she is stepping down to focus on her health and her art. She added that she wants to spend less time in an office and fundraising and more time working with artists and in her studio.
"It is important for (the Spokane Arts Fund) to have somebody who could go after it gangbusters," she said. "The organization could benefit from somebody who is the person I was when I started 17 years ago."
Mobley was a supporter of maintaining a city arts department, but she agreed to lead the transition and many arts leaders had hoped she would remain in charge. Mobley said Thursday that she's happy with the progress of the new organization.
"I've laid the ground work for the next things to happen," she said.
Mobley started as the city's art director in 1997. She previously led the Nicolaysen Art Museum in Casper, Wyo., and the University Art Gallery at New Mexico State University.
"Karen's fought hard for the arts in our community for a long time," said City Councilman Mike Allen. "The best art gallery in the city is in City Hall. That's a great tribute to her."
---
---