Fri., July 26, 2013
Cantor coming to Spokane for McMorris Rodgers fundraiser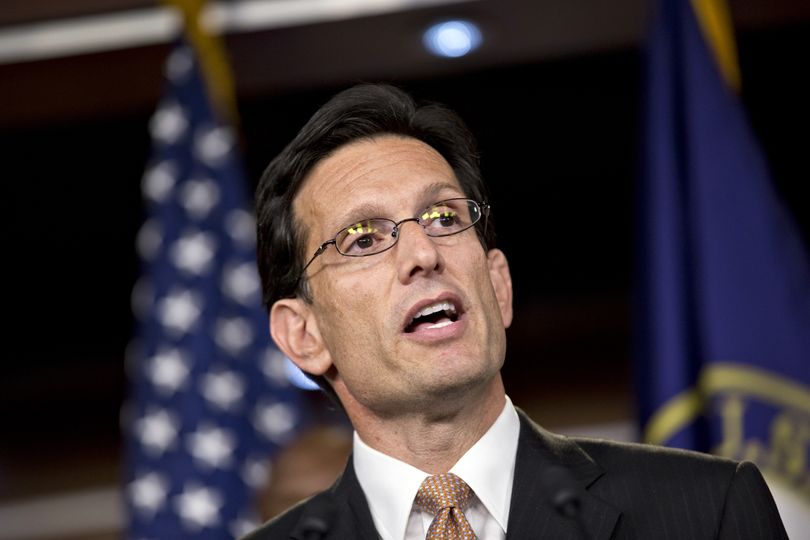 Cantor: Spokane-bound. AP photo
House Majority Leader Eric Cantor is scheduled to be the special guest at a campaign fundraiser for Rep. Cathy McMorris Rodgers next month.
He'll be making an appearance at the annual Pink Flamingo Barbecue on Aug. 8 Tickets for the barbecue, a relatively modest $40 per person.
Tickets for a chance to have a photo taken with Cantor are $250 each
Tickets for the 30 minute "Host Committee Reception" before the photo shoot are $1,000 per couple.
Tickets for the 30 minute "Roundtable Discussion" before the reception are $2,600 per couple. For the extra $1,600, you'd probably want to be able to talk fast.
---
---